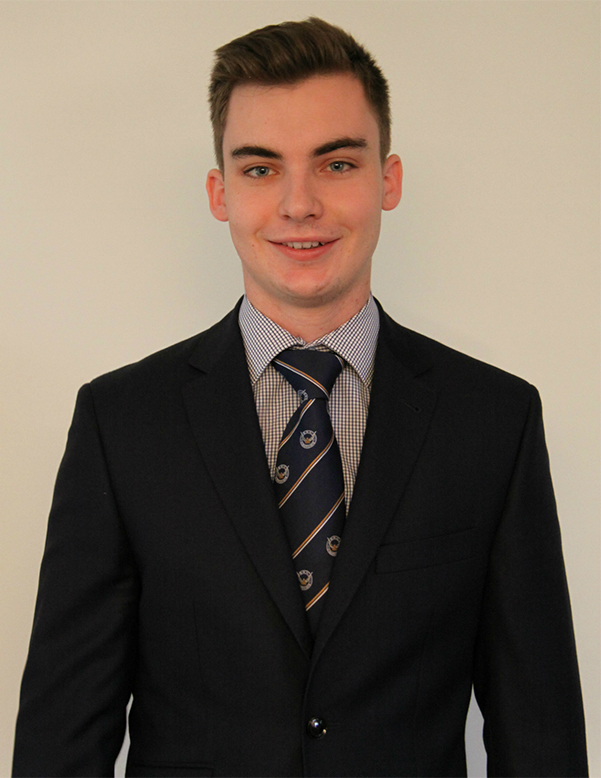 University of Queensland Business School student James Kaluschke has surpassed 582 applicants to become the Adecco Australia and New Zealand "CEO for One Month".
The international human resource consultancy runs the campaign as part of an annual program to help young people get a start in the job market.
Mr Kaluschke, in his final year of Bachelor of Commerce studies at UQ, is spending the month of August in Melbourne, working alongside Adecco chief executive officer Neil Jones.
"I am getting invaluable work experience and daily insights into the life of a corporate leader," said Mr Kaluschke, who is now also in the running for a parallel international experience, as Adecco's "Global CEO for One Month".
In addition to full-time study at UQ, James works as a client service officer at MGD Wealth and as a pharmacy assistant at Pinnacle Pharmacy Group. He is also an Australian Track and Field athlete, coach, and mentor.
Mr Kaluschke, 20, said he was very career driven and the "CEO for One Month" opportunity was giving him  insight into the business world and helping him build a professional network.
"It was important for me to attend a university that is internationally recognised as a world leader and it is thrilling to me that my UQ studies have led to this amazing opportunity with Adecco," he said.
"UQ wants to make it possible for all its students to create change in themselves and in the world.
"That aligns closely with what everyone here at Adecco does every day, working to get people into fulfilling careers and helping employers to find the right staff."
Mr Kaluschke said after completing his commerce degree, he hoped to find employment in the finance industry, in a role where he could travel internationally.
UQ Business School Dean Professor Andrew Griffiths said Adecco's CEO campaign was a great acknowledgement of rising young talent.
"What a fantastic opportunity for one of our students to experience firsthand the daily activities of a CEO, and have the opportunity to be motivated by a national leader," Professor Griffiths said.
"We congratulate James on his success, and are excited to see where the 'CEO for One Month' campaign takes him," he said.
Mr Kaluschke will be reporting on his experiences as Adecco's "CEO for One Month" on social media, including on the Adecco blog, and on Twitter.