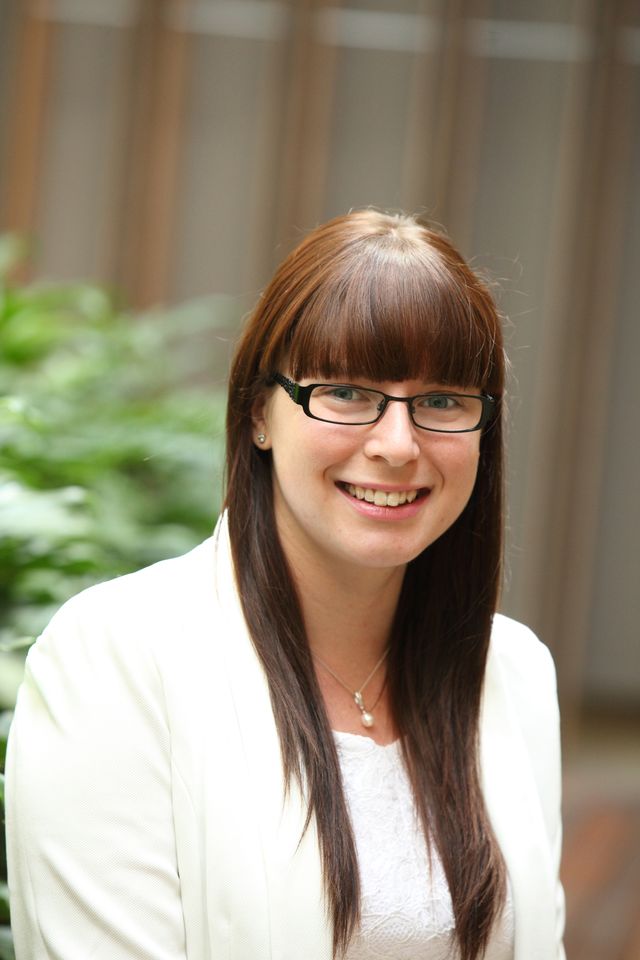 Teegan Green, a business PhD candidate affiliated with the Centre of Research Excellence in Telehealth, has advanced to the finals of The University of Queensland Three Minute Thesis competition after being awarded first place in the Faculty of Business, Economics, and Law (BEL) round of the competition.
The Three Minute Thesis challenges PhD students to communicate the significance of their research theses, which can be upward of 80,000 word documents, in just three minutes. It is intended to develop the students' capacity to quickly explain their research in a language appropriate to a non-specialist audience. 
Teegan's winning presentation, 'Trust Me, I'm a (Tele) Doctor,' focused on the low level of how to establish trust surrounding online health care, and the strong research surrounding the importance and benefits of moving towards digital healthcare.
She explains that her PhD is about understanding what happens when we take services that are typically thought of as face-to-face, and then deliver them virtually.
"I looked at this phenomenon qualitatively in the context of telehealth (i.e. virtual medicine) across an array of technologies (robotic telesurgery, video conferencing and store-and-forward email) to understand first, how service providers experience this 'separation' of the production and consumption of the service virtually, and second, specifically how this process affects the formation of trust from the service provider's perspective in such contexts.
"Many services are becoming increasingly virtual rather than face-to-face, so my thesis shows service providers the importance of establishing virtual connections with their customers," she said.
Teegan said that the UQ Three Minute Thesis is a great initiative as it really challenges students to condense the enormity of a three year project.
"I am extremely fortunate and excited to be able to represent UQ Business School and the BEL Faculty at the upcoming UQ 3MT Finals.
"I'd like to acknowledge the immense support I receive from my principal advisors, Dr Nicole Hartley and Dr Nicole Gillespie; UQ Business School; and my associate advisor Associate Professor Anthony Smith, Deputy Director Centre for Online Health/UQ School of Medicine and staff at the Centre for Research Excellence. Rarely in life is anything a sole effort and I thank my supervisors for their continued guidance and support, as well as acknowledging the support I receive at UQ Business School," she said.
Teegan's passion, extensive knowledge, and in-depth research were clearly demonstrated throughout her presentation. Teegan not only was awarded first place in both the UQ Business School and the broader Faculty rounds, but she was also awarded People Choice at the BEL Faculty final.
UQ Business School PhD student Liam Pomfret also secured his position in the UQ Three Minute Thesis finals by winning the UQ Three Minute Thesis Wildcard competition earlier this month.
The UQ Three Minute Thesis finals are being held at Customs House on Wednesday, 16 September.
UQ Business School PhD student Teegan Green went onto win the UQ Three Minute Thesis competition held at Customs House. She will now go through to the 3MT Trans-Tasman competition at UQ on October 2, 2015.