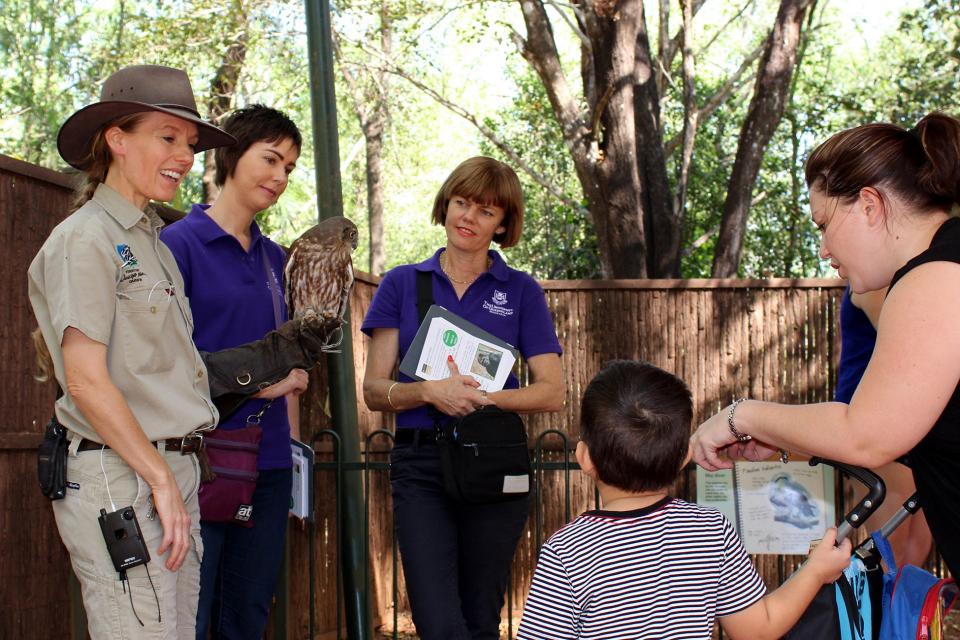 UQ Business School's Director of the Bachelor of International Hotel and Tourism Management (BIHTM) program, Dr Karen Hughes, has won the 2016 Council for Australasian Tourism and Hospitality Education (CAUTHE) Fellows Award at the recent 26th Annual CAUTHE Conference in Sydney.
This prestigious award is given each year to an academic from Australia or New Zealand who is seen to have made the greatest contribution to Australasian tourism, hospitality and/or event education and research.
Dr Hughes says that she was delighted and honoured to receive the award, particularly given the quality of nominees this year.
"Making a substantial contribution to teaching and research in our field is something to which we all aspire.
"To be recognised by an esteemed cohort of Fellows as having achieved this is both thrilling and humbling," she said.
Research achievements that contributed to this award include:
Being part of a UQ team that is internationally recognised for identifying factors that contribute to changes in visitors' environmental knowledge, attitudes and behaviour following wildlife tourism experiences. The team has recently received an ARC linkage grant to explore whether designing conservation messages that target specific values increases visitors' uptake of conservation behaviour. This research will involve thirteen zoos and aquariums in the USA and Australia.
Developing a series of studies to explore the impact of interpretive stories on international visitors' perceptions and appreciation of Australian landscapes.
Designing and evaluating visitors' perceptions of conservation signage at the Chengdu Research Base of Giant Panda Breeding in China.
Developing interpretive brochures and a visitor management plan for Canterbury Cathedral in the UK.
In terms of teaching, Dr Hughes says the award is in recognition of her ability to develop a supportive environment that values co-creation of knowledge.
"My approach to teaching is based on the belief that engagement and enjoyment are fundamental to student learning.
"I design activities that encourage students to share their experiences, knowledge and insights; to understand and appreciate others' viewpoints; and to discuss and solve problems specific to their home countries," she said.
Associate Professor David Solnet, Tourism Cluster Leader at UQ Business School said that the CAUTHE Fellows Award is a very prestigious honour given to only one person in Australasia each year.
"The competition this year was very strong, and I am very proud that Karen Hughes was the recipient of this year's award.
"She truly deserves this honour after many years of commitment to tourism research, teaching and service," he said.
Dr Hughes joins past award winners and current UQ Business School Associate Professors, Dr Lisa Ruhanen and Dr Pierre Benckendorff.