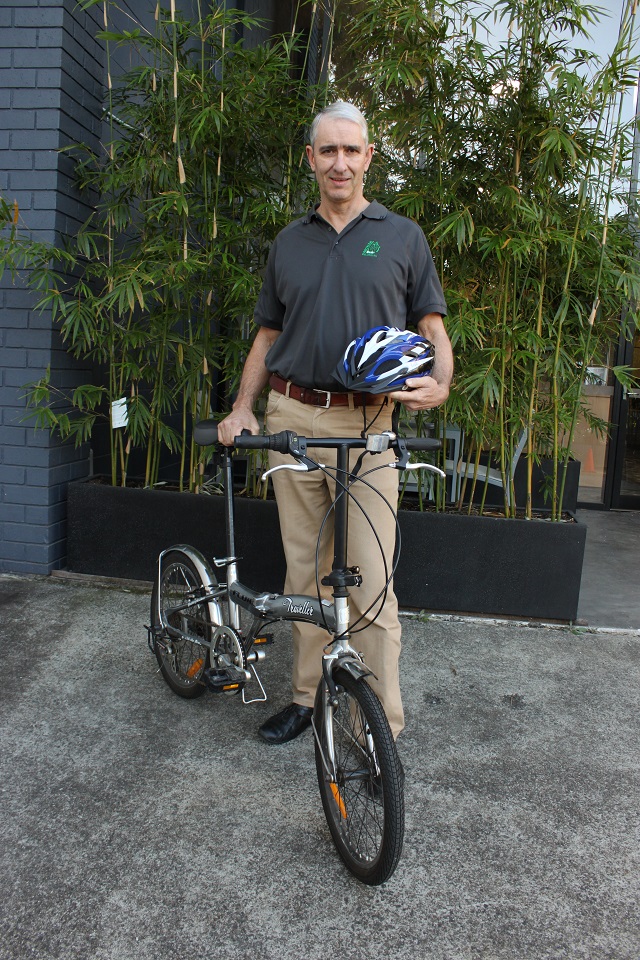 UQ Business School alumnus Bernard Holland undertook many challenges and initiatives while studying part-time for his MBA; pursuing entrepreneurship and also continuing in his role as a school Principal. 
While completing his MBA he transitioned from school Principal into an advisory role at Brisbane Catholic Education.
"My advisory role allowed me to put the theory I learnt into practice while still being in a strategic planning and community engagement position," he said.
Mr Holland was then appointed to the role of Director of the largest international environmental education program, Eco-Schools, which took him to more than 58 countries. There he endorsed the development of national NGO structures supporting student led environmental projects involving corporate sponsorship and micro-financing.
Now operating as Manager of Cycling Development at Bicycle Queensland, Mr Holland believes UQ Business School's MBA program provided the grounding required to identify the strategic levers which help organisations focus on success.
Mr Holland said that the friendships and networks formed throughout the MBA long outlive the program and expanded career choices.
"With having completed an additional five postgraduate qualifications prior to the MBA, the program's process made me realise that I learn best in groups through a shared conversation with others.
"The formation of critical friendships through student conversations has bonded our common but different journeys to form lifelong alliances. We continue to meet ten years after completing the MBA to support each other and just be good mates," he said.
Dr David Parker, one of Mr Holland's lecturers at UQ Business School said much of the improvements we see for bike riders now around Brisbane are a result of Bicycle Queensland's advocacy work.
"I taught Bernard operations management during his MBA and we've gone on to publish work together. He also teaches a slot on my project management course, covering aspects of public-private-partnerships, international development projects, communication, and risk management.
"Bernard typifies student achievement in many aspects; he has applied many of the skills covered in our courses and has pursued career paths that continue to develop and embrace new challenges," he said.