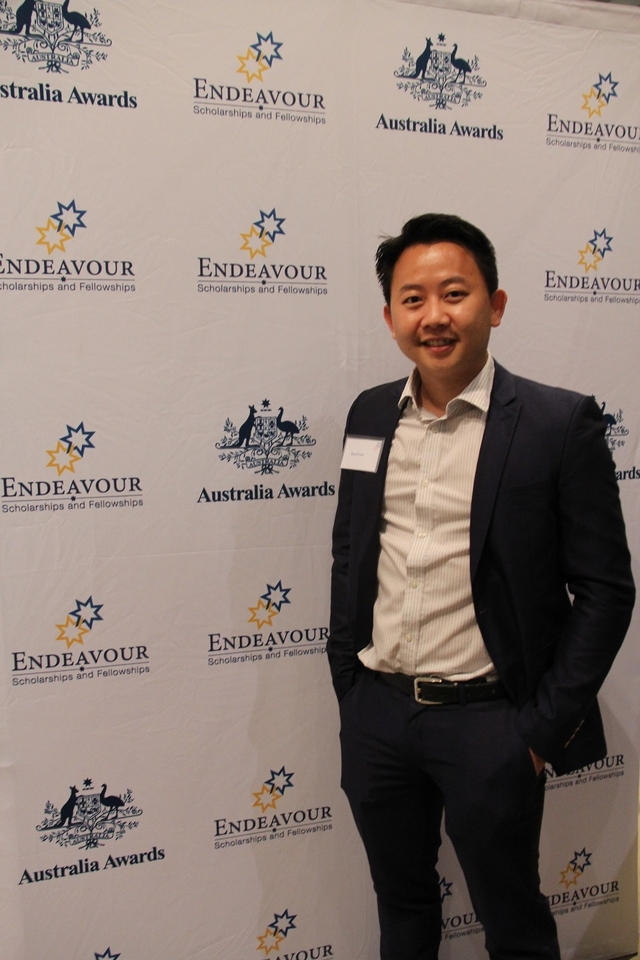 UQ Business School PhD alumnus, Dr Rand Low has been named an Honorary Fellow after being offered a position working in Enterprise Risk with a major investment bank in Manhattan, New York.
Previously a Postdoctoral Research Fellow with the School, Dr Low completed an undergraduate dual degree in Engineering and Computer Science at The University of Melbourne before moving to Brisbane to complete his PhD in Finance at UQ Business School after a number of years working in industry.
Now as an Honorary Fellow Dr Low is investigating the areas of portfolio and risk management for financial crisis. His areas of research include fund performance evaluation, financial econometrics, correlation and volatility modelling, and portfolio optimization for risk minimization.
In New York he will be working in a team of experts as they oversee the quantitative models being applied across the firm globally.
"The skills and research focus I developed while at UQ Business School have been invaluable in my current role. I would not be here without the experiences and expertise I gained during my time as a PhD student and as a Postdoctoral Research Fellow," he said.
Dr Low intends to stay connected to the UQ Business School community and will be performing a number of duties for the Business School in his role as an Honorary Fellow.
These duties include interviewing successful UQ alumni who are now based in New York, providing insights into finance and banking regulations in the US, and making return visits to UQ Business School in November 2016 to provide seminars/workshops for alternative career paths for graduating finance PhD students.
Faculty of Business, Economics and Law Acting Executive Dean, Professor Andrew Griffiths said Dr Low is a fantastic example of the different pathways PhD students can take after completing their studies.
"The Business School equips all of its students with expert knowledge in their chosen fields and Dr Low demonstrates that this knowledge can lead students to have a diverse and internationally successful career. I look forward to seeing what insights his work in New York brings to the Business School," he said.