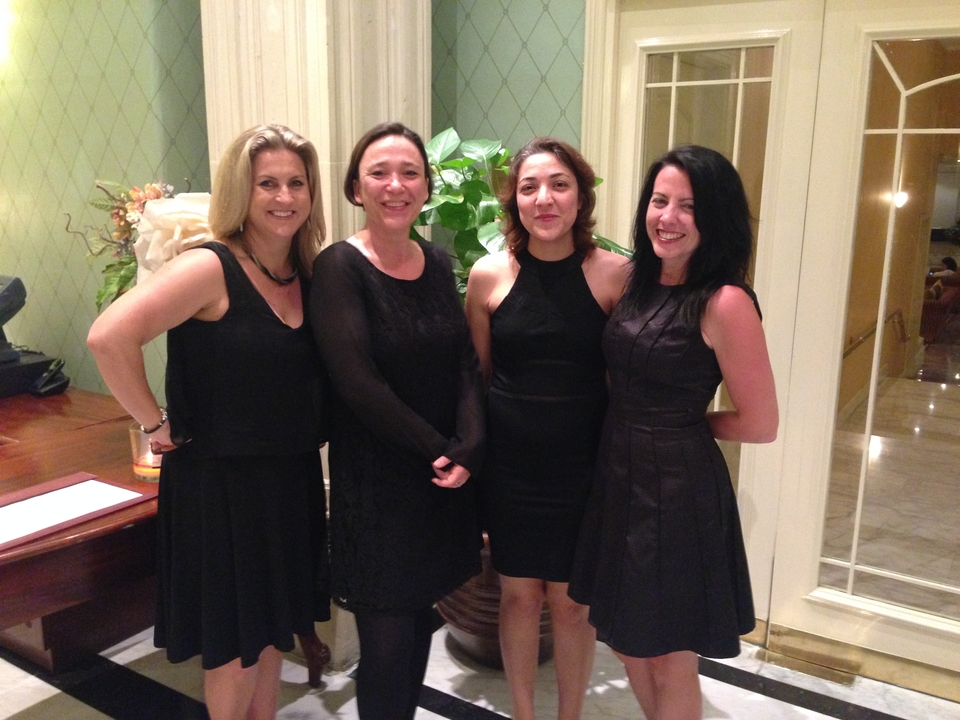 UQ Business School academics have achieved a triple success at the Annual Conference of the International Association of Scientific Experts in Tourism (AIEST), with three contributions winning a best paper award.
Tourism expert Professor Sara Dolnicar and her co-authors Associate Professor Astrid Kemperman and Dr Logi Karlsson won the Emerald Best Contribution Award for the overall best contribution at the AIEST conference for their analysis of what makes peer-to-peer accommodation networks like AirBnB so radically different from other tourism accommodation options.
Professor Sara Dolnicar said the AIEST is the oldest society of tourism experts internationally, making it a unique honour to win their best paper award.
Senior Lecturer in tourism, Dr Gabby Walters, and Marketing Lecturers Dr Nicole Hartley, and Ann Wallin, received second place for their paper 'The Threat of Terrorism and Tourist Choice Behaviour'.
Dr Gabby Walters said to be awarded second place at such an esteemed conference was an absolute honour.
"Being in the presence of some of the worlds most esteemed tourism researchers who consequently come with sound advice and feedback on our research to date in this field was also one of the key highlights of this conference," she said.
Dr Nicole Hartley echoed Dr Walters's thoughts stating the award was an honour.
"This award was made based on the recognition of our fellow conference delegates, who were world recognised tourism researchers, practitioners and operators. Our research responds to the current identification, from researchers and practitioners alike, that acts of terrorism are impacting tourism operators and tourist travel behaviours globally.
"We are keenly interested in examining how acts of terrorism impact the travel choice behaviours of those tourists who continue to travel to destinations, despite the threat of terrorism.
"While the threat of terrorism alone will not stop all tourist travel behaviour, it may have ongoing ramifications for 'how' tourists choose to travel in relation to choices such as; where to stay, whether to travel as a group and the price they would be willing to pay in response to various levels of terrorism threat. This paper informs a broader scope of research that Gabby, Ann and I are currently developing in this salient and challenging field," she said.
Homa Hajibaba was also awarded the AIEST PhD Award for the best academic contribution of a PhD candidate at the conference. Ms Hajibaba's work tests alternative measures tourism destinations can take to prevent tourists from cancelling when a disaster hits.