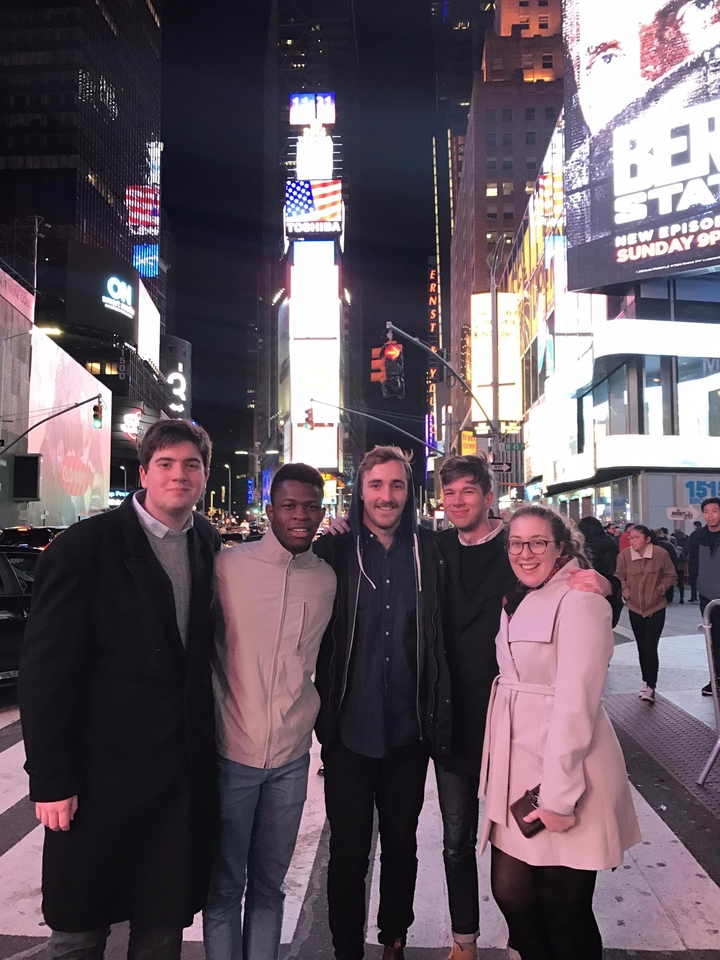 A team of undergraduate UQ Business School students defeated a noteworthy list of Ivy League and international university teams at the prestigious Cornell International Real Estate Competition held in New York.
The competition was judged by 20 real estate executives representing top companies in the industry including JPMorgan, Silverstein Properties and Citigroup Global Markets.
The team, made up of Angus Scanlan, Caroline Mullin, Alexander Paton, Nigel Turay and Edward Hogan, had four days to develop a strategy for a complex real estate transaction that had recently occurred in the USA.
"The competition posed a lot of challenges. Apart from very late nights and early mornings, it involved us providing a valuation and investment recommendation for a commercial office building in Minneapolis," explained team member Angus Scanlan.
"We had just 15 minutes to pitch to our strategy to the judges. It was unbelievably nerve-racking at first. They were all very highly ranked executives with an unimaginable amount of experience amassed between them all.
"The competition was an exceptional opportunity to be able to receive feedback and learn from industry leaders."
The judges awarded the team fourth place out of thirty university teams, beating prestigious universities including Stanford, Cornell and Brown.
UQ Business School lecturer John Sturgeon, who accompanied the team in New York, described the team's endeavour as, "an epic around the clock effort to prepare the case amidst all the distractions of the Big Apple."
The team was guaranteed entry to the Cornell International Real Estate Competition after competing at the inaugural Real Estate Competition hosted by the University of Sydney, where they placed second.
Team member Caroline Mullin believed that the team's capacity to work collaboratively under pressure ultimately ensured their success both in Sydney and New York.
"We had to quickly learn vital soft skills such as resolving team conflict and matching tasks with individual skills sets in order to be successful," she said.
"The experience built on our academic foundations by giving us an opportunity to put our studies into a real, competitive environment."