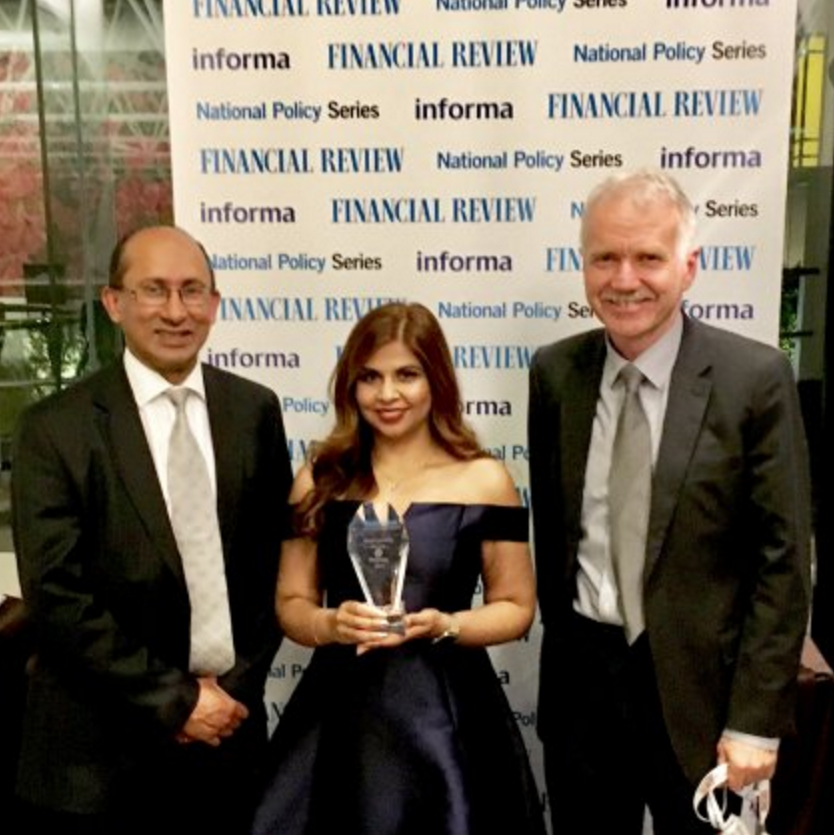 A University of Queensland student employability service has won a prestigious 2016 Australian Financial Review Higher Education Award.
The Faculty of Business, Economics and Law Student Employability Team (BEL SET) last night won the employability category ahead of finalists from The University of Sydney, Marcus Oldham College and Bond University.
In their report, the judges said employability was an increasingly important issue for universities.
"The University of Queensland is to be commended for its systemic, embedded approach to boosting employability, and the demonstrable results it has produced," they said.