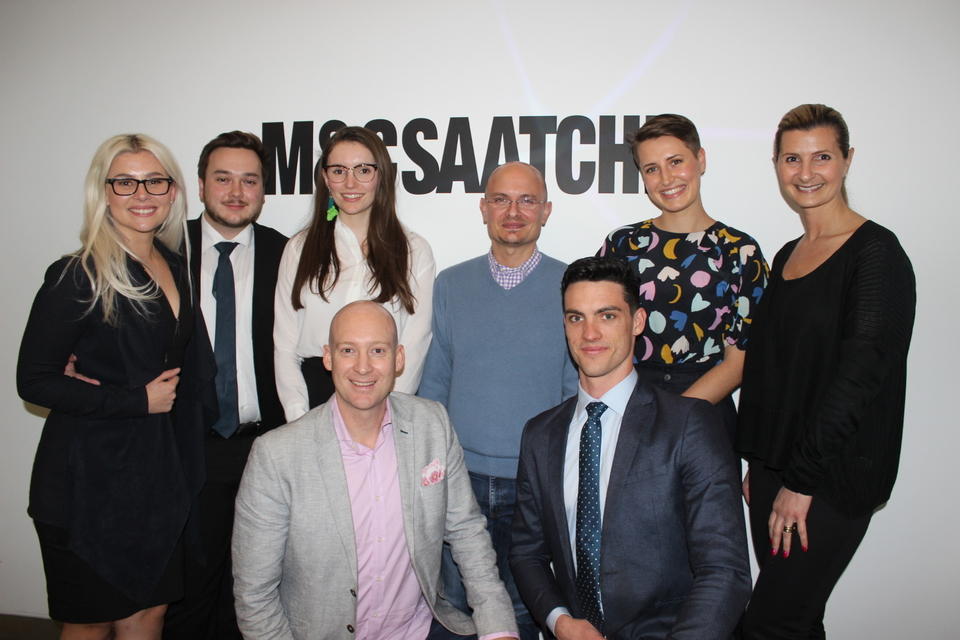 UQ Business School Bachelor of Business Management students recently travelled to Melbourne to pitch a 'live' advertising brief against Swinburne University and won the advertising campaign solution for Cricket Australia's Women's Big Bash League.
The brief was supplied by internationally renowned advertising agency M&C Saatchi. Students travelled to the agency's head office in Melbourne to pitch their campaigns to Cricket Australia's national executive team and the Managing Director from M&C Saatchi.
After winning the pitch, each student in the team was offered a prestigious internship at M&C Saatchi in Melbourne.
Jodie Rees, a member of the winning team, said that delivering a pitch to M&C Saatchi and Cricket Australia was an incredible experience.
"I am extremely lucky to have had such an amazing team to work with and I look forward to undertaking an internship with M&C Saatchi in the near future," she said
Marketing lecturer Dr Nicole Hartley said the opportunity for students to work on a live brief for such a prestigious client, and the internship opportunities that were offered as a result, was extremely valuable.
"Never before have our students had the chance to work with such renowned industry partners, and in such a competitive environment. I couldn't be more proud of the teams within the course this year," she said.
"UQ Business School is honoured to partner with Swinburne to offer our students this significant opportunity."
While in Melbourne, the students also had the opportunity to network with the who's who of the Australian advertising industry at the 2016 Advertising Industry/Student Forum.
The 2016 Advertising Industry/Student Forum was hosted by UQ Business School in collaboration with Swinburne University and won the Swinburne Vice Chancellor's award for Industry Engagement.
The forum featured an international panel of industry leaders well-versed in the latest trends hitting creative media and digital industries.