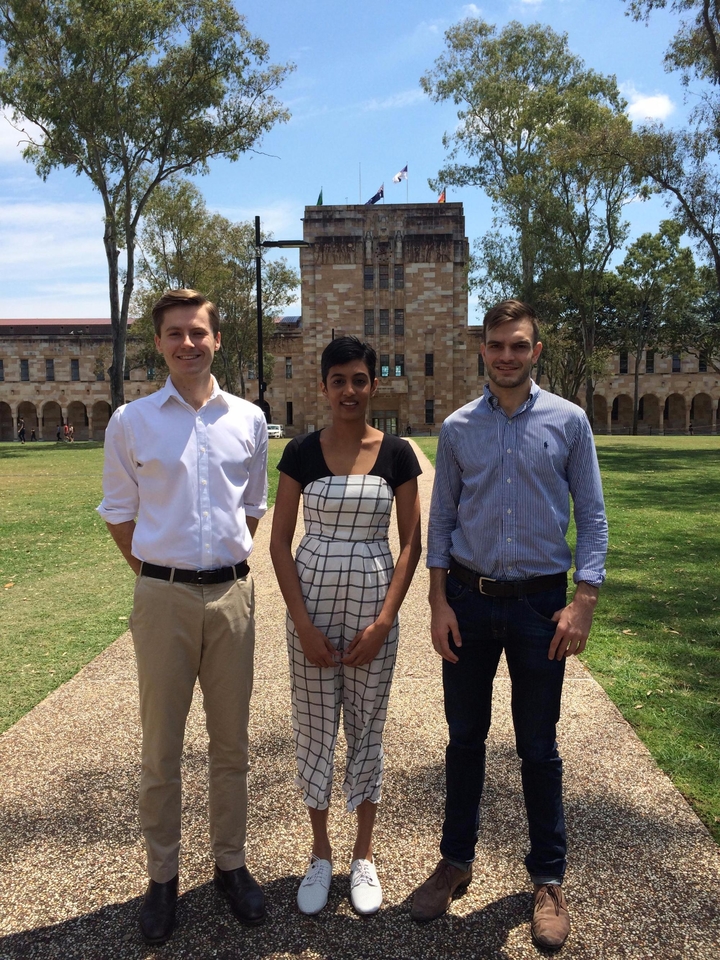 Reading 10,000 books is not as useful as travelling 10,000 miles, says a Chinese proverb, and three University of Queensland students are taking the advice to heart.
Jaya Prasad, Zackary George and Augustus Evans-Barns will study in China for a semester in 2017, after each being awarded $12,000 Westpac Asian Exchange scholarships, which support students to study at leading Asian universities.
The scholarship is designed to allow students to develop a deeper understanding of Asia's role in Australia's future prosperity through academic study and cultural immersion.