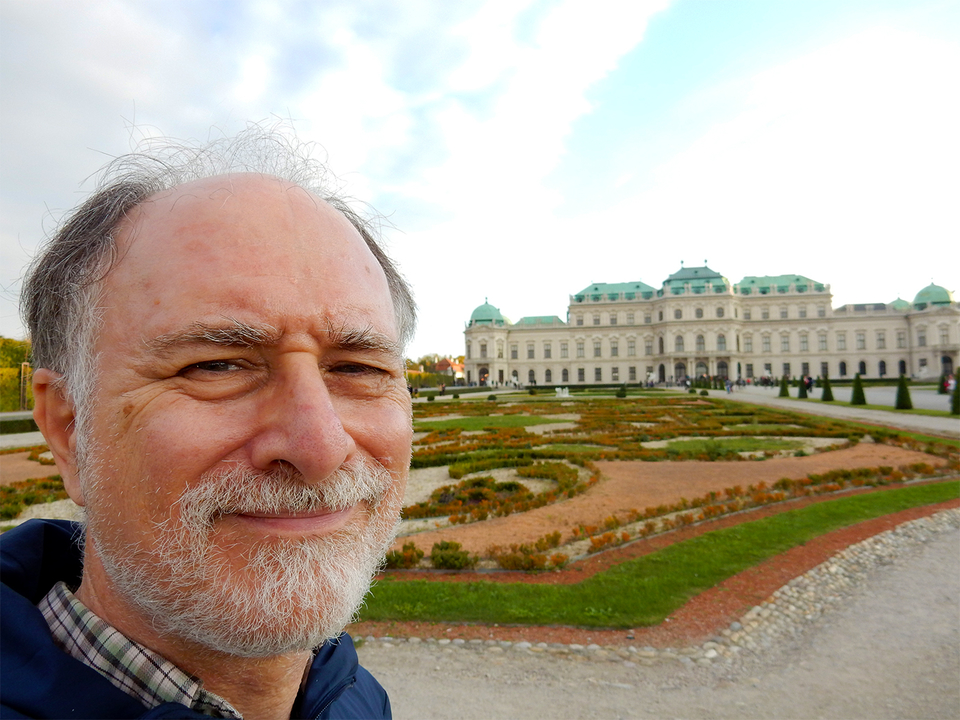 Associate Professor of Marketing Dr Frank Alpert recently visited the University of Vienna where he participated in their Non-EU Teaching Mobility Program which is designed to bring international perspectives from beyond the European Union to their students.
The University of Vienna invited Associate Professor Alpert to teach Strategic Marketing & Branding, a popular course at UQ Business School, to their students.
He says that participating in international programs like this is important for Australian academics because it helps broaden and globalise their perspective, which in turn informs their teaching.
"Europe is a major market. While we know some things about the UK, we tend to know less about central Europe.
"It's one thing to read about what's happening in other countries; it's another thing to live there for a little while and actually experience it.
"Whatever a teacher learns, they can teach to their students. A teacher's more globalised perspective percolates throughout their teaching.
"We live in an increasingly globalised economy, so it's important for students to hear global perspectives during their business education.
"I must admit that, as a marketing academic, I spent some time shopping there, both in malls and the main shopping streets, to learn about retailing and products there.
"Yes, we can call that 'research'!" 
The University of Vienna is one of Austria's top universities and has a proud history, graduating 12 future Nobel Prize winners and having had six Nobel Prize winners on staff.
While there, Associate Professor Alpert also gave a research seminar and met with academic staff.
Senior Lecturer in Marketing Dr Chris Hodkinson also recently completed a European Union Teaching Mobility program at Germany's Ludwig-Maximillian University in Munich.
Ludwig-Maximillian University (LMU) is one of Germany's premier universities and is of similar size and reputation to The University of Queensland.
Dr Hodkinson was invited to present a marketing course to the high quality international students hosted by LMU's School of Communications.
The two-weekend intense-mode course was entitled Everything you always wanted to know about marketing, advertising, and consumer behaviour but were too scared to ask – an Australian perspective.
The course was an intense review of the vital elements of marketing and advertising but also gave the participants the opportunity to sample uniquely Australian products including Tim Tams, Caramel Koalas and of course Vegemite and Sao biscuits – the latter resulted in some mixed reviews according to Dr Hodkinson.
While in Munich Dr Hodkinson also presented his recent work on the Fear Of Missing Out in LMU's Centre for Advanced Management Studies.