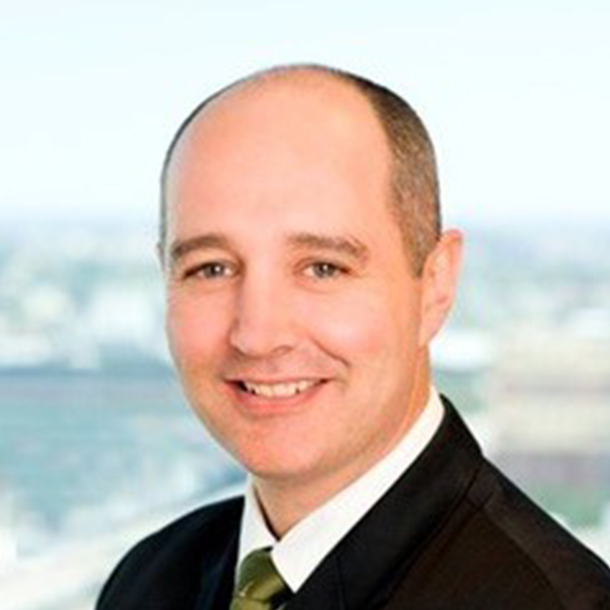 Mark Middleton has been selected by the Australian Centre for International Agriculture Research (ACIAR) to take part in a prestigious opportunity working with Yoma Bank in Myanmar, only weeks after graduating from The University of Queensland Business School's MBA program.
Mark, who has over 20 years' experience in the commercial banking sector, said he chose to pursue his MBA at UQ Business School to assist him in achieving a life-long goal to work with the Food and Agriculture Organisation of the United Nations.
"I am particularly interested in agribusiness, which employs around 40% of the global workforce (1.3bn people), its role in feeding the poor in developing countries and the positive impact on the global community."
"I undertook the MBA to enhance my experience, to leverage the powerful network that UQ Business School provides and to enable me to pursue a directional change in my career," he said.
With a long family history of farming, Mark is currently running his own Agri-Finance business, Horizon Agribusiness, drawing on his personal farming experiences and his time spent in three of Australia's largest agribusiness banks to assist farmers in achieving their goals. 
The opportunity was presented to Mark via a partnership formed with ACIAR and UQ Business School to promote agribusiness research amongst business students in order to develop and apply their knowledge to agribusiness in an international context.
It was his consultation with the UQ Business School's MBA Career Resource Centre about his future goals and career objectives that enabled Mark to be matched with this program where he believes the career team played a vital role in his MBA experience.
"I have been liaising with the wonderful UQ Business School MBA Careers Team over my MBA journey. A chance discussion that (the MBA Career Centre Director) Libby Marshall had with an ACIAR representative enabled the opportunity to come to fruition. The opportunity is a significant milestone for me in being able to pursue my passion," he said.
As part of the project offered by ACIAR, Mark will spend three months in one of Myanmar's major cities, Yangon, working at the local Yoma Bank improving local farming businesses productivity through financing opportunities.
"I will specifically be investigating solutions to finance harvesting equipment in the sugar industry which could be replicated in other industries and countries," he said. 
ACIAR's Research Program Manager for Agribusiness, Rodd Dyer, sees the potential benefits that the program will have on both MBA students and the agriculture industry.
"This sort of program opens doors to more opportunities for ACIAR to connect with UQ Business School and other Australian universities and foster our best and brightest students.
"The impact of business on poverty alleviation cannot be overstated. We see obvious and deep benefits in directing research and resources up the agricultural value chain to ensure the smallholder farmer gets the best price for her crops every day of the year," he said.
The UQ Business School's MBA Careers Resource Centre helps over 50% of students to improve their career outcomes whilst completing their MBA by working with industry and professionals to provide opportunities to students like Mark to achieve their career goals.
You can continue to follow Mark's journey to Myanmar and the work that he completes as part of this opportunity through his blog.