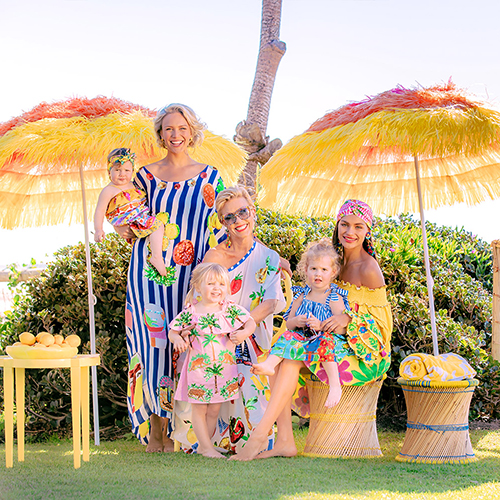 A business graduate who is a pioneer of the 'slow fashion' movement aims to bring her colourful brand to a global audience.
Anyone who has ever been to the Brisbane suburb of Paddington will recall the flamboyance of Happiness Place. The little cottage store, brimming with sparkling gifts and bright homewares. Now one of the women behind it, The University of Queensland (UQ) Business School alumnus Stephanie Rooke, is set on even bigger and brighter prospects.
As one half of the duo behind Bonita Kaftans, she aims to bring the vibrant brand to an international audience with the help of her business skills.
Stephanie was valedictorian of her year when she graduated from the Bachelor of Business Management (Honours) degree at UQ Business School in 2005. Having majored in marketing and advertising, she spent five years working in agencies in London which was her first introduction to the fashion world.
After returning to Brisbane with her English husband Julian in tow, she opened Happiness Place with her mum Lorilie Cunningham. The store did well, but some years later, with three children all under three, the demands of running it became too much. So, Stephanie and her mum decided to take the business purely online in 2017.
Bonita Kaftans had been one of the best-selling lines for Happiness Place and Stephanie had become good friends with its founder, the artist and designer Kristian Williams. Noting that there was a lot of opportunity and growth surrounding Bonita, Stephanie suggested she partnered with Kristian to help build his business and brand.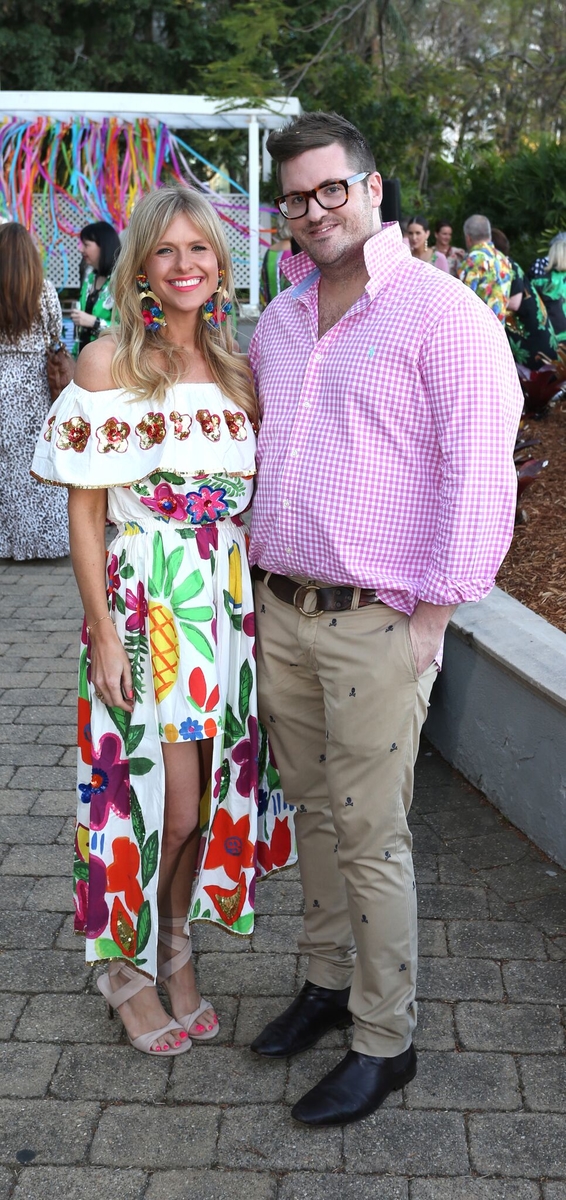 That was in December 2017, and one year on they now have 25 stockists in Australia and ten internationally. The time has passed quickly for Stephanie, who has been dealing with everything from the first catwalk show at Mercedes-Benz Fashion Week to manufacturers in India.
"It's been an incredibly exciting year since we came together and we have charged ahead in terms of building the brand," she says. "Kristian is a very creative designer and I have a background in business and retail. We have a great combination of skills and a shared outlook and we have big plans for the future."
Neither partner has a background in fashion, but that may be part of their success. "We don't follow any trends too closely," adds Stephanie. "Bonita is about slow fashion – beautifully made garments that can be worn by all women.
"The brand is bright, glamorous and versatile. You can dress the clothes up for a wedding or dress them down and wear them with flats at a barbecue. They reflect the Queensland way of life. I encourage women not to be afraid of colour as it can really transform your mood and your frame of mind."
As the business grows, new challenges arise and Stephanie's business skills have been critical in helping to meet them, whether that is rethinking production or routes to market. For example, garments are currently made to order by artisans in India and delivered within four to five weeks. "There is not a lot of waste, but I think we are missing out on opportunities," says Stephanie. "Bonita will never be a mass-produced brand but there is room for us to be a bit more responsive."
Stephanie is not content to stop at kaftans – both she and Kristian are keen to make Bonita a broader lifestyle brand. The duo has recently launched a children's range, Bonita Bambino, which is selling well and Bonita Home is launching soon. Stephanie is also set on targeting the global market.
 "My goal now is to establish Bonita as an international brand. I have a hit list of major stores that we want to be in such as Liberty London and Bergdorf Goodman in New York. I'm persistent and I won't stop till we get there!"

Want to see how an honours year can help your business shine?
Find out more about about one UQ's Business Management (Honours) program.