While 2020 has brought many challenges, advertising students from The University of Queensland Business School are celebrating the first successful year of operating Newish Communications – Australia's first completely student-led communications agency.
Founded at The University of Queensland in 2019, the agency takes teaching to a new level, enabling students to step outside of the classroom and straight into the industry through an innovative approach to experiential learning.
Building the Newish brand amidst the COVID-19 pandemic was a challenging feat that presented a unique opportunity for the team, as they realised the potential to help others in similar positions, inspiring the inaugural "Newish Can Help" campaign.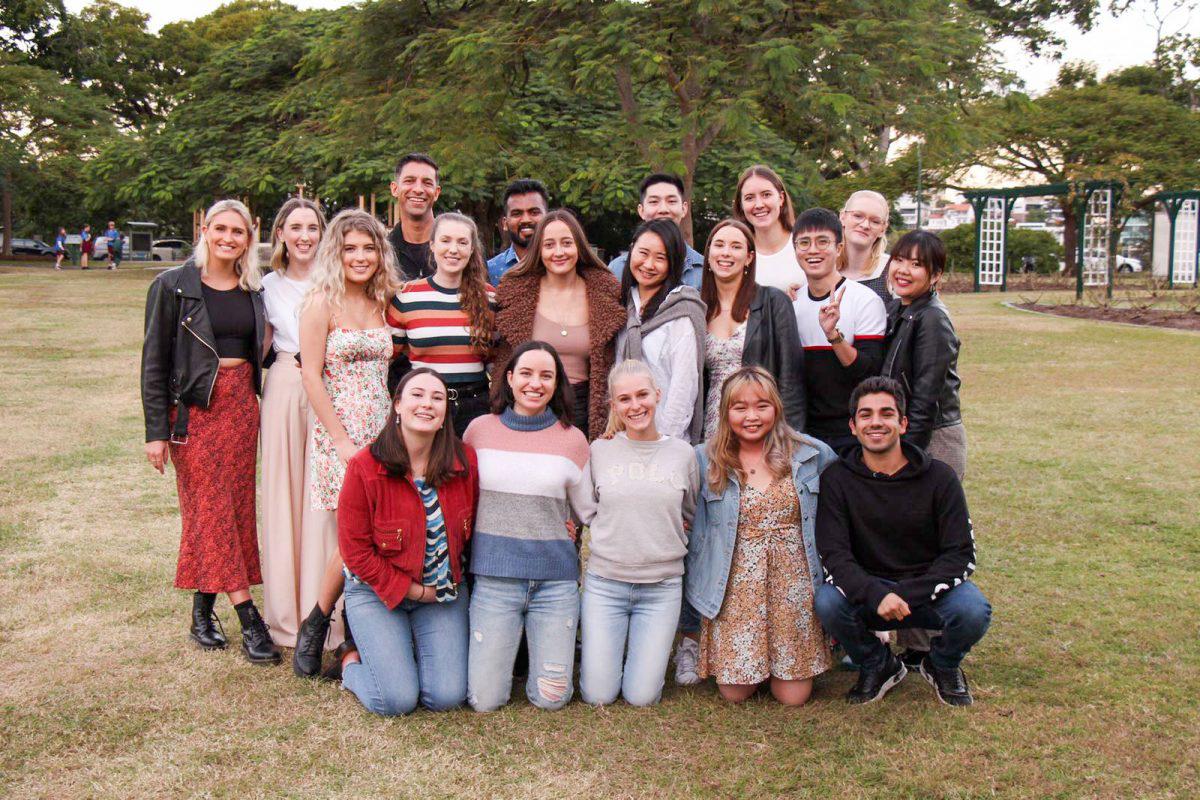 Newish gained its first clients through the highly successful campaign, which saw students working pro bono to assist other small businesses struggling due to the impacts of COVID-19 – all alongside their studies.
Lecturer in Marketing at The University of Queensland Business School and founder of Newish, Dr Nicolas Pontes, said that he is delighted to see all that Newish has accomplished in such a short amount of time.
"We have achieved this year what was initially the goal of a two year plan. I am super impressed with the quality and the professionalism our students have demonstrated," he said.
"Watching this idea come to life and Newish's many accomplishments has been the highlight of my year, and I cannot wait to see what happens next".
The agency has competed in various competitions throughout 2020, such as the Design & Art Direction (D&AD) New Blood Awards, as well as proudly achieving a place in the finals of the International Advertising Association Big Idea competition.
Throughout the course of their client work and competition submissions, Newish has also been actively engaging with industry professionals, with each team guided by some of the best minds in the business.
Of these mentorships, the Newish PR and Socials team were fortunate to have leading PR agency Aruga as their mentor, who offered each student within the team a short term internship with the agency, with one student receiving full time employment as a result of the opportunity.
Newish Communications Creative Director and undergraduate student Sophia Ward spoke highly of such industry connections gained from her time at Newish, and is proud of the meaningful work the agency continues to produce. 
"Joining Newish was one of the best decisions I have ever made in terms of my professional development," she said.
"I have been with the agency since it first began in November 2019 – now we have grown to a group of over thirty students, which makes me so incredibly proud to see how far Newish has come."
Media: contact Emma Pryor, Business School; media@business.uq.edu.au; (07)3346 4506.
Keep up to date with the latest UQ Business School stories and achievements on our Facebook page.