Legislated 'diversity' quotas are not the answer to having more empowered women on Australian boards, according to research from The University of Queensland.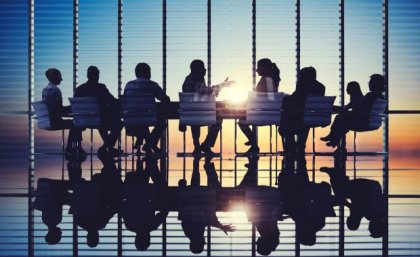 A study by Associate Professor Terrance Fitzsimmons and Professor Victor Callan AM from the UQ Business School found board selection of women based on mandates, like the 40 per cent quota announced by the European Union, wasn't as effective as skill and support."
Gender-balanced decision-making at the executive and board level undoubtedly produces better financial outcomes, but companies will only reap the benefits of diversity if gender is not the top criteria," Associate Professor Fitzsimmons said.
"In countries like Norway, where the government mandates that 40 per cent of board members must be women, the projected positive outcomes haven't eventuated, and there are mixed views about the economic benefits.

"Quotas may actually undermine a woman's sense of self-efficacy, and if board members believe the appointment wasn't made on merit, her impact can be neutralised."
The UQ study interviewed 45 chairs of large Australian Stock Exchange (ASX) firms, with most holding very positive perceptions about the overall influence of female board members.
"All but a couple of chairs we interviewed were men, so we were keen to understand why they appointed women to their boards and what they saw as the advantages," Associate Professor Fitzsimmons said.
There were five reported positive effects women had on their boards' dynamics: enhancing debate, challenging views, providing clarity and decisiveness, raising levels of professionalism, and enhancing behavioural norms.
"Those five mechanisms mean boards have a better decision-making process, consider more points of view, are more balanced in their analysis and will likely lead to financial benefits for the business," Associate Professor Fitzsimmons said.
Australia has not legislated quotas for women's corporate board representation, but has been successful in increasing the number of women on its ASX200 boards from from 8.3 per cent in 2009 to 34.7 per cent this year.
But there are 63 ASX200 boards that haven't reached 30 per cent.
"We should only revert to considering quotas if this rate of progress stalls," Associate Professor Fitzsimmons said.

"The bigger issue in this country is that only five per cent of women are company CEOs.

"Organisations need to start looking through their executive ranks and working out how they can bring more women into executive and CEO roles.

"It means getting more women into operational roles, addressing the division of domestic labour and gender role stereotypes and introducing universal free childcare," he said.
This research has been published in the Australian Journal of Management. (DOI:10.1177)
Media: Associate Professor Terry Fitzsimmons, t.fitzsimmons@business.uq.edu.au, 0404 093 655; UQ Business School: Alysha Hilevuo, a.hilevuo@uq.edu.au, 0409 612 798.