Navigating the trust challenges of AI | Webinar
22 February 2023

4:00pm

–

5:00pm
The University of Queensland (UQ) Business School, in partnership with KPMG, invites you to a webinar on Navigating the trust challenges of Al on Wednesday 22 February 2023, 4–5pm AEST. The webinar will present new insights from a large international study on trust in AI.
Artificial intelligence (AI) is enabling rapid innovation that is reshaping how we live and work, providing a range of organisational and societal benefits such as improved predictions, optimised goods and services, boosted productivity and efficiency, and reduced costs.
While this is generating excitement for many, the use of AI also poses risks and challenges, prompting questions and concerns about whether AI systems are safe and can be trusted. These include concerns about data privacy and security, manipulation and surveillance, biased and inaccurate outcomes, deskilling and job loss. Realising the benefits of AI and return on investment in these technologies requires maintaining the public's trust that these systems are being used in a responsible way.
Strategies to build trust in an AI landscape
Our engaging panel of UQ and industry experts will discuss how organisations can navigate the trust challenges associated with Al based on insights from a new UQ global study of over 17,000 people in 17 countries.
The research and panel discussion tackles questions such as:
To what extent do people trust AI systems and what are the key drivers of trust and acceptance?

How do people view the benefits and risks of AI use across various applications?

How do people feel about the use of AI at work?

How unified are public expectations of the management, governance, and regulation of AI systems?

How well do people understand AI and its use?

What practical steps can be taken to ensure the responsible and trusted use of AI?
You will hear from 
Guest Speaker
Alison Kitchen, National Chairman, KPMG Australia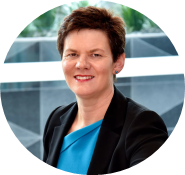 Alison Kitchen is responsible for governance and strategic positioning in her role as chairman the KPMG Australia and a part of the Global and Regional boards. Alison's experience spans management roles across a range of ASX-listed companies with a focus on risk, management, and regulatory change. In addition to her work with KPMG, Alison is a board member for Business Council of Australia and a Chair of BCA Women's Participation Taskforce.  
Panellists
Dr Ian Oppermann, NSW Government Chief Data Scientist

With 27 years of experience in the ICT sector Ian is considered a thought leader in Digital Economy; leading him to work as the NSW Government's Customer Service Chief Data Scientist, as well as being an Industry Professor for the University of Technology Sydney. Co-authoring over 120 papers, Ian has been cited more than 4,000 times. He speaks regularly on the impact of technology on society.
Lorraine Finlay, Australia's Human Rights Commissioner

Prior to her commencement with the Human Rights Commission in 2021, Lorraine worked as a Senior Human Trafficking Specialist for the Australian Mission to ASEAN, as well as lecturing for the Murdoch University Law School. Lorraine's career extends to work as an Associate at the High Court of Australia, and as a State Prosecutor for the Office of the Director of Public Prosecutions (WA). 
James Mabbott, Partner-in-charge, KPMG Innovate

As head of the KPMG Australia Innovate service, James leverages his 15 years of experience working as a management consultant and technologist to solve complex problems, manage relationships and develop and execute sales strategy. James is responsible for the implementation of innovation projects and rolling out new products and services to KPMG's markets.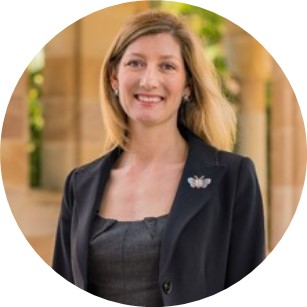 Nicole Gillespie is the KPMG Chair in Organizational Trust and Professor of Management at the University of Queensland Business School, and an International Research Fellow at the Centre for Corporate Reputation, Oxford University. She co-leads the Trust, Ethics and Governance Alliance at the University of Queensland. Trained as an organizational psychologist, Nicole's research focuses on trust development and repair in organisational contexts, and in contexts where trust is challenged.
Moderator

Dr Curtis is interested in science and technology and their impacts on society. She comes from a robust science foundation in genomics with subsequent training and experience in policy and communication. More recently, her work has expanded to be more interdisciplinary, investigating the impact of science and emerging technology on society - with a particular focus on trust in artificial intelligence and emerging genomics technologies.
Event in partnership with 

Join the Trust, Ethics and Governance Allicance Community  
UQ Business School's Trust, Ethics and Governance Alliance (TEGA) brings together academic experts and industry leaders to help address these complex and rapidly evolving challenges. By adopting an interdisciplinary research approach, robust insights are developed to inform public debate and promote effective evidence-based management practices and policy reform.
About Business School Events
The Business School proudly hosts a range of events throughout the year, independently, in conjunction with The University of Queensland, and with our industry partners. Our events may appeal to audiences of prospective, current or past students, members of the public or industry professionals. 
Venue
Online via Zoom
Register to receive link