5 crucial trends to build business resilience in 2023
Top experts share their actionable tips 
Governments, economies and the organisations that power them have witnessed unprecedented threats to supply chains, customer bases, cybersecurity and critical infrastructure over the past few years.
As immediate threats are identified and dealt with, attention must turn to bolstering and fortifying organisations to thrive long term – moving from reactive to resilient. 
How industries focus efforts and encourage momentum is at the heart of Building Business Resilience, a thought leadership paper prepared by The University of Queensland (UQ) Business School and KPMG, with input from more than 50 organisations and business leaders.
UQ Business School's Frank Finn Chair, Professor of Finance and MBA lecturer, Shaun Bond, contributed to the report, stating that recent times have provided abundant economic challenges.
"From conflicts and global pandemics to numerous devastating natural disasters, recent times have been turbulent."
He says consistent trends were emerging across industries and organisations, signalling a growing need to not only address challenges in isolation but also examine how they interconnect.
UQ Business School and industry experts share their predictions for the year ahead and strategies for business resilience to solidify their positions, build strength and thrive into the future.
#1 Bouncing back from cyber attacks and building cyber resilience
– a two-pronged approach
From Samsung to Optus, Medibank to Microsoft, the rising number of recent high-profile data breaches illustrates that no organisation is safe from cyber attacks.
All organisations, from multinationals to SMEs (small to medium enterprises), need to protect data, operational durability and brand reputation by prioritising both cybersecurity and cyber resilience.
Cybersecurity strategies preserve the confidentiality, integrity and availability of electronic data, while cyber resilience focuses on the bigger picture, the capacity of organisations to respond to and effectively recover from cyber attacks.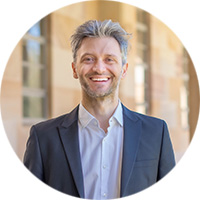 Dr Ivano Bongiovanni is a former Italian police officer, deputy venue security manager at the 2006 Turin Winter Olympic Games and current Lecturer in Information Security, Governance and Leadership with UQ Business School.
He says organisations must adopt a comprehensive approach to cyber welfare and invest resources in the pre-event, the in-event and the post-event phases (resilience).
"When new threats emerge, we typically react first by putting in place defences aimed at preventing those threats and their consequences… but no organisation is 100 per cent certain they will never be breached," Ivano says.
"So, we start focusing on how to 'bounce back' should one of those threats materialise. Cyber resilience helps restore business-as-usual conditions and get organisations up and running again while mitigating financial loss."
Ivano outlines simple strategies for weathering cyber storms that can help businesses of all sizes, including public sector and not-for-profit build better business resilience:
Adopt a comprehensive approach that covers both cybersecurity and cyber resilience. Complementary strategies work best. Prevention is fundamental but so are response and recovery in case things do go wrong – always have a risk and recovery plan.
Establish a trusted relationship with organisations in your supply chain. Interconnected systems and the potential for third-party risks are key factors in modern cyber attacks. 
Be honest with your suppliers and stakeholder networks. Having frank conversations and demonstrating a genuine willingness to improve goes a long way in setting a solid baseline.
Don't dismiss cybersecurity as too costly. SMEs especially should start with the basics, including workforce education and following advice from reputable institutions such as the Australian Cyber Security Centre and trusted providers.
Don't take shortcuts. Companies should spare no effort in understanding the real cost-benefit balance for security services purchased from external providers. If it's too cheap to be true, questions about service quality should be raised.
 
#2 

Community is critical to success
Measures of corporate success are changing.
Business communities, from customers to potential employees, are increasingly electing to align themselves with companies that have a clear purpose that prioritises social and environmental responsibility over profits, treat stakeholders well and promote a healthy workplace culture.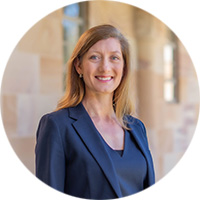 Professor Nicole Gillespie is the KPMG Chair in Organisational Trust, Professor of Management and Co-Lead of the Trust, Ethics and Governance Alliance at UQ Business School, where she specialises in helping organisations build, preserve and repair trust. Nicole says research shows people actively seek out companies with strong Environmental, Social and Governance (ESG) policies and performance, and punish corporate brands for social irresponsibility.
She points to a range of research studies, including the recent Business of Sustainability Index, which indicate that the majority of consumers are willing to pay more for brands that invest in ESG.
"Younger people are particularly conscious of ESG issues when making purchase or employment decisions," Nicole says. 
"As Millennials and Gen Zs come to make up most of the global workforce, ESG performance is expected to become even more important in attracting and retaining talent."
It's an observation corroborated by Rita Fentener van Vlissingen, Associate Director, Impact & ESG Relations at KPMG Australia.
Rita specialises in designing strategies and innovative programs that enable organisations to create long term social change, deliver on ambitious ESG commitments and earn and maintain trust among stakeholders.
She points to KPMG Australia's CEO Outlook 2022 survey, which found a business's ESG approach is increasingly seen as a differentiator when it comes to attracting and retaining talent.
"We found that 75 per cent of Australian CEOs felt the need to respond to rising expectations of ESG transparency and reporting – and many noted the biggest demand was coming from employees and new hires," she says.  
The United Nations Framework Convention on Climate Change released a vision for climate resilience that "puts a focus on people as agents of change to act now and tomorrow to transform systems for an equitable, low-carbon, resilient and sustainable future".
Rita says this vision resonates across the business community, with the CEO Outlook 2022 survey finding that 86 per cent of Australian CEOs believe climate change presents a huge threat to growth, compared with 74 per cent of global CEOs.
"Businesses are now under pressure to disclose their exposure to climate-related risks and explain how they will ensure resilience and stay competitive in a net zero world." 
Nicole says businesses that operate in a socially responsible way to positively impact people and the planet earn the trust and respect of their stakeholders, which can, in turn, unlock benefits including:
People are more committed and more likely to endorse, promote, invest and partner with organisations they trust.
Customers are prepared to pay a premium price for goods and services from organisations they trust.
Trust enables businesses to innovate, co-create, take risks, experiment and learn faster.
Trust helps organisations embrace and navigate disruption, whether it be from the pandemic, technology or economic shocks.
Organisational trust translates to stronger revenue and profit and lower operational costs.
A reputation for trust can be a source of sustainable competitive advantage that is difficult for competitors to imitate.
Read: Find out why A LOT of companies aren't on track to meet net-zero by 2050
#3 Building a digital mindset and investing in digital infrastructure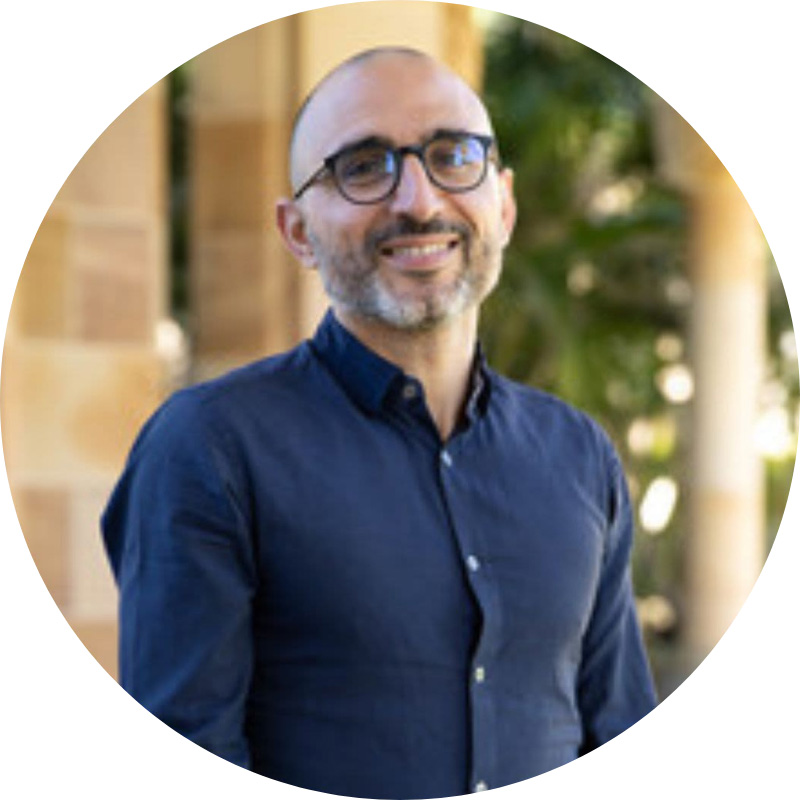 The most influential factor driving digital transformation and increased digital infrastructure in recent years was undoubtedly the COVID-19 pandemic.
Organisations with the right infrastructure and digital mindset already in place were able to transition more seamlessly to new modes and methods of working and increase business resilience.
Dr Stan Karanasios, an Associate Professor in Business Information Systems at UQ Business School, has spent the past decade researching how organisations use, adapt and navigate new digital technologies. He says the pandemic has laid an interesting foundation for the future.
"Digital transformation is a continuous process, rather than a single investment. Firms are unlikely to go back to past ways of working and may even ramp up their digital transformation," Stan says. 
"An unresolved tension is whether work from home will remain the new norm or will there be a more balanced approach. As this plays out, it will have large implications for our cities, physical infrastructure and lives."
He predicts AI will also emerge as one of the business sector's biggest challenges in 2023.
 
"Organisations are interested in 'what AI can do', but many struggle to fully comprehend its limitations and opportunities. A major hurdle is convincing stakeholders to invest in AI for which the returns can be somewhat unclear," he says.
Stan says a few simple steps can help organisations embrace a digital mindset: 
Harness digital technology to remain competitive. SMEs have traditionally struggled with new technology, and many may be suffering digital fatigue after adapting during COVID, so they aren't in a position to keep investing. Digital startups will continue to be at the frontier of digital transformation, but non-technology SMEs should learn to leverage their digital infrastructure and capabilities to ride the wave.
Don't lose sight of your business goal. Businesses should strive for excellence in three key areas: customer experience improvement, product/service improvement and process improvement. By doing so, they can ensure that digital technology and infrastructure decisions are driven by business strategy, not the other way around.
Build infrastructures that look beyond single technologies. Organisations need to consider more and more the power of convergence. That is, opportunities that come from the convergence of modern digital technology, such as how digital platforms plus AI plus social media work together.
Change the way you approach digital decision-making in your organisation with a Master of Business Analytics at UQ.
#4 Delivering a one-stop shop for customers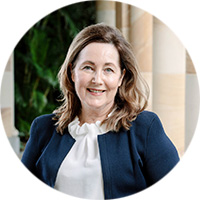 Customers are still king, says Professor Janet McColl-Kennedy, Director of Research and Co-Lead of the Service Innovation Alliance (SIA) research hub at UQ Business School.
 
Amid the hangover of a global pandemic, labour shortages, supply chain issues and the looming threat of an economic recession, customers' needs have never been more critical to a business's success.
"We're hearing about rising inflation, interest rate hikes and people doing it tough, so customers will start to decide what is really important to them. What are their necessities, and what services will they elect not to continue with?" Janet warns.
"This is the time when organisations should be very vigilant about keeping those customers close and nurturing them.
"The business-customer dynamic is increasingly becoming more of a partnership where businesses need to work closely with customers to co-create value."
At the heart of every interaction or transaction, customers value seamless, authentic experiences that help them achieve their goals, Janet says.
Her advice for maintaining and strengthening customer relationships in a rocky economic climate includes:
Ensure smooth customer journeys. Customers should receive the same level of service regardless of the channel they use. Offering a seamless journey through the organisation at every touchpoint – whether it's face-to-face, in-store or online – will help nurture a relationship that encourages repeat business. 
Retain the human touch. As customers increasingly dictate how and when they like to interact, businesses must balance digital access and human assistance. Customers will visit a website, interact on social media or use a chatbot when it's convenient. However, an organisation needs to have measures in place to identify and act when a problem arises and customers need to speak to a person. 
Dive into data to find the gold. If the Optus and Medibank data breaches showed us anything, it's that businesses gather huge amounts of data on customers, from preferences and purchase history to loyalty and values. When done correctly and safely, organisations that analyse this collected data can better understand their customers, gain insight into barriers and issues and target customer retention. 
Learn from mistakes. When things go wrong, customers want to be shown empathy and action. They value personal touches such as a direct apology, human interaction and a commitment that the problem will be fixed and not repeated.
#5 Leveraging digitisation and AI for accelerated innovation 
From General Motors to Starbucks, organisations across industries are increasingly harnessing the potential of machine designers to develop radically new products at an unprecedented scale and scope.
Machine designers are algorithmically organised software tools that autonomously collect and interpret vast amounts of data – such as how products are used – to make innovative design decisions.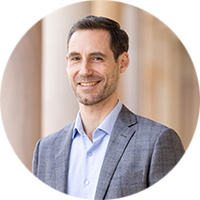 The drive to innovate at speed is not only about beating a competitor but also about adapting and responding in a business environment that changes rapidly and constantly, according to Senior Lecturer in Strategy and Entrepreneurship at UQ Business School, Dr Frederik Von Briel.
"We live in a turbulent world, and over the past few months and years, we have witnessed societies and economies around the world change profoundly," Frederik says. 
"Long-established customer preferences change rapidly and previously unthinkable policies are implemented almost overnight. Supply chains we took for granted suddenly don't work anymore.
"Businesses that want to thrive in such an environment need to come up with innovative responses to the challenges and opportunities that unexpected changes create, and they need to do so fast."
Frederik says while machine designers will increasingly upend scale, speed and innovation outcomes, they will never eliminate humans from the end-to-end innovation process. In fact, he predicts organisations that successfully orchestrate human-machine designer ensembles will flourish.
"Both will increasingly complement and augment each other based on their different strengths and weaknesses," he says. 
"For example, machine designers can extract, discover and analyse use patterns that are virtually unseeable to the human eye, while human designers can exercise value judgments based on context, ethical norms, moral standards and their ability to identify customer needs."
Frederik offers the following tips for organisations interested in leveraging machine design technology:
Know your product. Understand how different types of machine designers can augment your products or their underlying innovation processes, because strengths and weaknesses vary across types.
Share responsibility. Decide which goals or constraints are critical during your innovation process or for its outcome, as this will tell you how much autonomy you can delegate to machine designers.
Identify what data you need. Before starting, identify what data you need to achieve your innovation goals and how you can obtain or generate this data. 
Find out how your organisation can accelerate resilience by partnering with UQ Business School