The University's marketing focused academics and researchers are translating knowledge into practical application in the areas of advertising and branding, quantitative marketing and service research.
Advertising and Branding
Research in advertising and branding is concerned with marketing and media strategy, consumer responses to advertising, and the design of the regulatory policy. Key areas of expertise are brand equity, sponsorship, celebrity endorsement, influencer marketing, new product development, message strategy, social media engagement, and online consumer behaviour.
Quantitative Marketing and Marketing Analytics
Quantitative marketing is concerned with the application of mathematical/statistical models to the study of marketing, including consumer decision-making and choice. Key areas of expertise include structural equation modelling and structural choice modelling.
Service Research
Service research is a broad area of enquiry concerned with service providers across the economy. Key areas of expertise are customer choice preferences and decision-making, customer experience, customer-service provider interaction (including digital, AI and social robots), service innovation and technologies enabling digital service.
Societal Marketing, Nonprofits and Fundraising
Marketing can be used to support community organisations and promote positive behaviour change. Key areas of expertise are nonprofit marketing and branding, social innovation, marketing for social change, sustainability, donor psychology, trust, and effective fundraising.
Partner with us to create change in your business
Equipped with the knowledge for change, our world-class academics regularly act as consultants and work alongside top-tier firms as well as governments and not-for-profit organisations both in Australia and internationally. We invite you to collaborate with UQ Business School's cutting-edge researchers to stay a step ahead, solving problems that matter to you, your customers and stakeholders. If you are interested in collaborating with us on research, or would like to find out more information about our professional consultancy, please contact us.
The cutting-edge solutions developed at UQ will lead to user empowerment at an individual, corporate and societal level.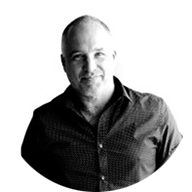 Simon Murphy 
Chief Strategy Officer at Publicis Worldwide, Australia 
An influential and accomplished Chief Strategy Officer with 20+ years experience in the communications industry. Through insight, I lead advertisers and agencies toward powerful brand ideas and innovative strategies focused on driving business success. Having worked in some of the best advertising agencies around the world, I have extensive experience in many categories including FMCG, Automotive, Government, Services, Financial Services, Retail and New Business.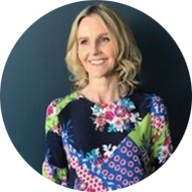 Sharon Twomey
Sales Director 
Energetic, strategy focused coach and leader working within the media sales industry. Experienced in building new teams, developing existing teams and reshaping structures for optimal performance. Growing business through defining strategies that deliver results through high integrity, effective sales teams.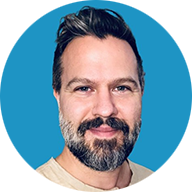 Oliver Braithwaite
Head of SEO at comparethemarket.com.au, Founder Stars & Catz Music Education 
Partner & Dad. Founder. Enterprise SEO, CRO and content strategist. Web3 immersed. Contributor to HuffPost & Life Hack. Music education author with 100,000+ followers across social networks on personal and branded accounts.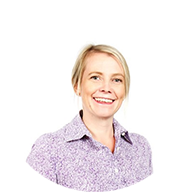 Chloe Henry 
Director of Customer Experience at Anglicare Southern Queensland
As a senior leader with over ten years' experience, I have developed customer strategies that have transformed the experience for consumers across a broad range of industries. Naturally analytical, I am known for my ability to create collaborative strategies using data and insights that deliver tangible results. Never underestimating the importance of a leadership position, I put time and effort into managing and leading multifaceted teams to deliver results and empower staff. I have demonstrated success in building relationships and managing internal and external stakeholders to create sustainable and achievable customer strategies.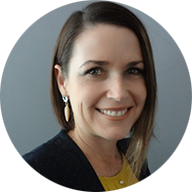 Kathy Benson 
Chief Client Officer at Ipsos Australia & NZ 
Kathy has more than 30 years' experience as a strategic insights consultant assisting companies and brands to stay in sync with cultures, and abreast of the latest consumer trends and behaviours. Kathy combines advanced research capability with strong strategy skills and has directed many large-scale programs for clients across telecommunications, financial services, entertainment and tourism, retail, education, infrastructure and transport. Kathy has a B.Bus (Distinction) and a Master of Business (Marketing) from Queensland University of Technology.