Published September 2019 by Dr Kumar (Rakesh) Ranjan
Sugathan, Praveen and Ranjan, Kumar Rakesh (2019), "Co-creating the tourism experience", Journal of Business Research, 100, 207-217. https://doi.org/10.1016/j.jbusres.2019.03.032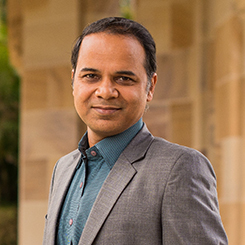 Significance
Creating memorable tourism experiences is the key to a tourism firm's ability to attract and retain customers. But firm's effort alone are neither sufficient nor efficient in shaping the experience of modern tourists who act as a producer as well as a consumer.
Tourists are more demanding than ever. Managers consider involving consumers at different touchpoints, but are unsure about the effectiveness of this strategy.
Value cocreation involves multiple stakeholders integrating their resources such as time, effort, or ability to produce a service outcome. Therefore, cocreation is a source of firm's efficiency as well as consumer satisfaction.
However, if cocreation is not properly managed, it can destroy value and might result in dissatisfied consumers who might never return to the service provider. Understanding the micro-foundations and design of cocreation landscape is useful for managers.
What's new
Role of novelty in tourist experience: Novelty of a tourism product, destination, or experience is a source of attraction, but is expensive to manage and repeat. Bringing tourists to the same destination or service experience is not easy. We establish that cocreation act as an adjacent source of novelty, and can enhance revisit intentions.
Co-creative tasks can be executed before, during, and after the actual service engagement. While this might not be new knowledge, we emphasize that cocreating these touchpoints will require firm's openness, skill, and also initial investments.
Our experiments indicate that co-creation intensity can be managed by firms to achieve high and low levels of cocreation, and accordingly differing level of revisit intentions. This has direct implication for managing tourist flow across lean and peak periods. 
The key insight? Firms will spend more and earn less if they leave the co-creative consumer out and try to do everything on their own.
Bottom line
Consumer experience is a source of competitive advantage because it is not easy to replicate. At the same time it is not easy to generate. We offer cocreation as an additional tool for managers to manage and enhance the experience of their consumers. Cocreation beyond a certain threshold can enhance consumer experience; and, even at low levels of cocreation, we speculate that firms can reap benefits because co-creation tasks can act as signals to those differently motivated consumers who might search for utilitarian benefits in an experiential service. However, a co-creative firm will be tasked with efforts to design and manage collaborative processes, reorient itself to include 'outsiders' (read, consumers) in its internal processes, motivate and train frontline employees, and invest in interactive technologies.  
Contact Dr Rakesh Ranjan to learn more about the research.
Learn more about Service Innovation Alliance.