Master of Business Administration (MBA) alumna and PhD student Claire Cunningham shares the firsthand insights she gained during her trip as part of The University of Queensland (UQ) MBA Global Immersion Tour program, and why she'd recommend the program to others. 
---
Did you know that Israel is ranked third globally for innovation? Australia is ranked 27th. Surprising, right?
With a population of just 9 million and a country whose main export 50 years ago was Jaffa oranges, you have to admit that Israel's world ranking is pretty impressive!
Israel has now attracted over 300 multinational research and development centres including Facebook, Apple and Google. At the centre of its growth is the strength and resilience of the nation, which is driven by instability (21 different governments during a 13-year period) and the motivation to survive. The result is an ingrained tenacity into the cultural fabric of its people.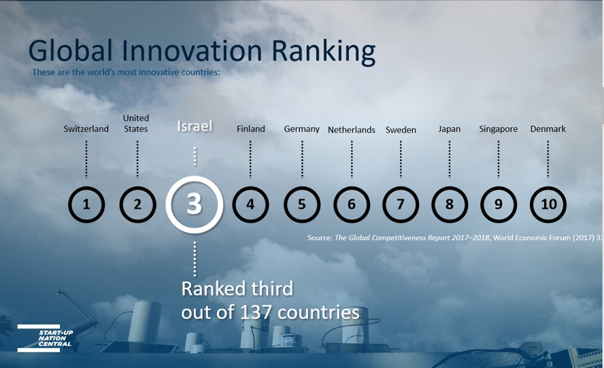 Thanks to the Business School, I was given the opportunity to learn about Israel's unique innovation ecosystem as part of the 2019 UQ MBA Global Immersion Tour program. Along with nine current MBA students and MBA alumni, our immersion covered the length and breadth of Israel. Centring ourselves in Tel Aviv, we visited startup hubs, accelerators, venture capital firms, social enterprises, manufacturers and the Australian-Israel Chamber of Commerce.
Beyond the office walls, we also experienced all the exceptional cultural offerings Israel had to offer, from the delicious food, a kibbutz, new and old city tours, a visit to Yad Vashem, the Holocaust Memorial Museum and the Holy City. It truly gave us an all-encompassing Israeli experience.
Here are a few of the insights I gathered during my time in Israel:
1. Innovation is everywhere
Unlike other cities, where innovation can be a subset community, we witnessed innovation embedded throughout the Israeli culture through two key elements: challenging authority is welcomed, and failure is accepted ("f***-up" nights being a frequent occurrence). This entrepreneurial mindset reflects the shared belief that new ideas will bring new opportunities, and with failure, you will grow.

We found innovation well beyond the city of Tel Aviv, in the form of social enterprises and kibbutz.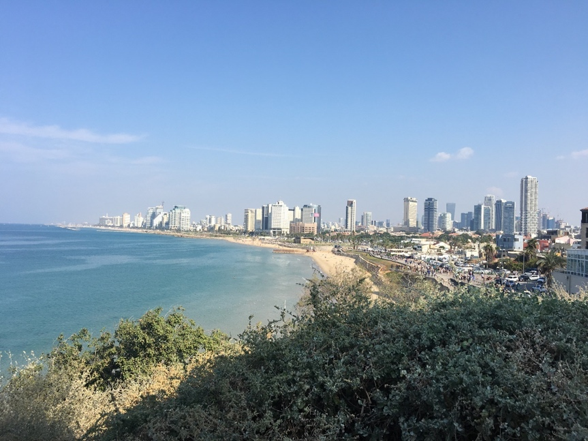 A kibbutz is a unique Israeli collective community where everything is shared (including laundry services, dining facilities and cars to name a few) and there are over 250 kibbutz established throughout the country. Although originally agriculturally based, the kibbutz we visited, Ma'agan Micahel, has evolved with technology and was based on a modern multi-million dollar plastic factory. This kibbutz was rich in history with a unique way of community living, educating and sharing resources.
In a country facing constant uncertainty (there were reports of rockets fired in the days leading up to our trip, but a ceasefire was reached two days prior to our trip commencing), it was interesting to be shown their yoga studio, which also doubled as a bomb shelter. Thankfully, this isn't something we have to worry about when we attend our exercise classes in Australia!
The visit to the kibbutz's unique way of living opened up the ongoing discussion within the cohort – would we ever consider living in a kibbutz?

In a neighbouring fishing village, Jisr as-Zarqa, the only Arab village on the coast of the Mediterranean Sea, we discovered one of the most picturesque beaches I have ever seen. As one of the most impoverished villages in Israel, due to being isolated for many years, my first impression was that it had been bombed. In fact, the many half-finished buildings are a unique way of building homes – one level at a time.

In this community, we met with a heart-warming social enterprise, who are working to turn the community and town around. Through running a guest house, they provide guests with the opportunity to volunteer, but more importantly, they empower the local women to connect, learn and make a small income, as well as attracting funding for the village.

Sharing afternoon tea with one of the women benefitting from the program was beautiful. We heard the story of a local woman who smiled and shed tears as she told us how she had found the opportunity to leave home, make friends and learn a new skill as a result of the enterprise.
2. Israel is full of spirit, beauty and wisdom.
With imagery of either the war-torn Gaza strip or ultra-conservative men at the wailing wall dominating its representation in Australian media, it's easy to understand why Israel isn't on the top of many people's travel lists.
Prior to learning about Israel's amazing innovation ecosystem, I'll admit it was a country I was afraid to travel to.
But, standing on the edge of HaMidron Garden, you could easily mistake the coastline view for Australia, with a beautiful beach leading up to a series of modern high-rises. Strolling along the beach, we listened to musicians (incredibly, we heard a wooden saxophone didgeridoo for the first time!), watched volleyball games, tightrope walkers, and enjoyed drinks at the local cafes and bars.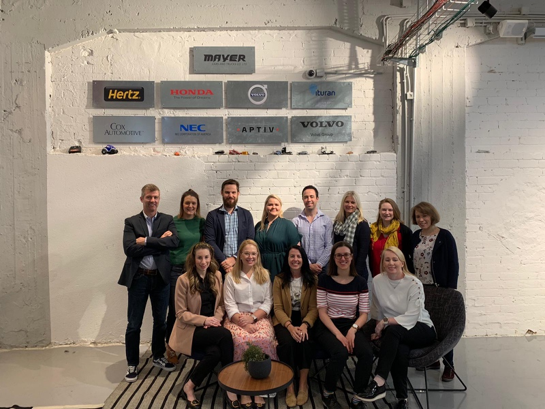 Beneath the garden, we were transported back in time to Jaffa, the ancient port city. Weaving through beautiful stone alleyways, we could imagine life back before the modern high-rises. Further downtown, in between the high-rises, we found an eclectic mix of old and new thanks to preservation initiatives.

Instead of the technology and startup scene juxtaposing the ancient, the traditional approach and agility fuels a modern mentality. To preserve the history of the city, the government introduced the policies that required new building projects to support the refurbishment of original buildings.
3. Israelis have chutzpah!
Summed up in the word 'chutzpah', the Israeli people rely on themselves to create the change they want to see in the world. With ongoing instability in the region and an innate sense of personal obligation and responsibility, Israelis don't wait for support – they go out and build it for themselves.

'Chutzpah' certainly became our motto for the week, as every person we met wanted us to get involved, share our opinions, help develop plans and ask as many questions as possible.
4. Startups are well supported
The nation's 8000-strong startups (the highest density in the world), the majority of which are in high tech, are well supported through tailored accelerators, venture capitals (VC) and government programs. These programs aim to provide guidance, support and connections to ensure each startup has the highest chance of survival.

We had the pleasure of visiting Drive TLV, a centre for smart mobility technologies and Hype Sports Innovation – the specialist program for sports startups. At each centre, we heard about their programs, how they support startups and the ideas of their founders. At all times, the centres demonstrated pride, passion and dedication towards the Israeli startup ecosystem.

Behind the country's innovation hubs is a well-funded system with the highest venture capital investment per capita in the world. In a meeting with a local venture capital firm, Elron, I was blown away by the fact that the VCs have to fight for the startup to choose them.

In Australia, it is the funders who have the power, with startups having to fight tooth and nail for every cent. Like Silicon Valley funders, Israeli funders also see failure as a positive, believing that lived and learned experience will help them grow, develop and improve. The Government also provides wonderful financial funding and programs to assist start-ups.
5. Data is king
From my role as a PhD student investigating the influence of artificial intelligence (AI) in medical imaging, I was shocked to learn that Israel has had electronic health records for over 25 years, and has been paperless for ten years. This data is incredibly powerful for the population's health, policy development and decision making, as well as for developing new technology.

At a visit to INFI, a startup creating the first psychology-driven AI technology, we were lucky to trial a prototype of their AI that provides personality profiles based on how you use your phone. As just one of the many examples of AI-driven startups, this technology has the potential to benefit a wide array of industries from e-comm, cyber-defence, finance, human resources, healthcare and insurance. As well as being an incredible example of a startup (with the best toy-based office design), our newfound personality profiles made for an interesting bus ride back to the hotel!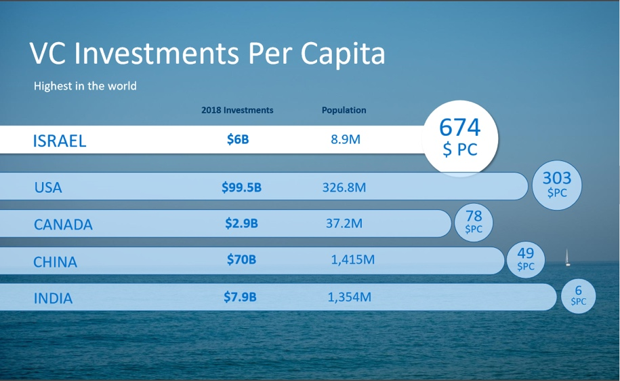 6. Military conscription is highly regarded
Many people in the group I travelled with had a common negative reaction when they heard the military service in Israel was compulsory. Israel has compulsory conscription for men and from 18 years of age, creating an unofficial university and training program for everyone. With this in mind, we had been warned that we would see many people in military uniforms. This turned out to be true, but unexpectedly, the first military official I saw was waiting for a meeting, presumably with a startup, at WeWork. Beyond this officer, we saw many more off duty officers at the local shopping centre than serving on the street – never once in a threating manner, which we had presumed.

In Israel, military service in Israel is highly regarded, rather than just appreciated like in Australia. Throughout our visits with multiple companies and industries, we rarely heard about universities, Instead, places we frequently heard about were the prestigious military programs, predominately the elite 8200 cybersecurity unit. Contrasting standard recruitment approaches, entry into the 8200 unit is based on the potential recruit's ability to learn rather than their grades. The 120-150 annual graduates of this program are highly sought out each year and many successful startups come from the unit.
7. Touring with others enriches your experience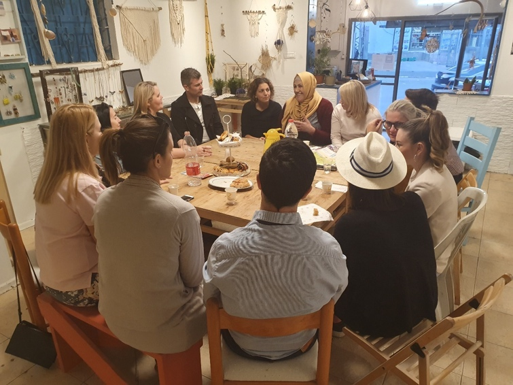 Sharing the immersion experience with fellow MBA students and alumni was enriching, and brought great diversity to our conversations. At each interaction, we had the perspectives of finance, product management, risk, healthcare, research, defence, sustainability and hospitality – allowing us to not only learn from the presenters but also from each other.

As a cohort, we could easily see how Israel is thriving from its advanced innovation ecosystem and believe this is something Australia can learn from. Personally, I think we all came away with a little more 'chutzpah'!
If you are considering the opportunity to join an MBA Global Immersion Tour, I couldn't encourage you more. It was a brilliant experience to explore a new location and is unlike any other tour, allowing you to see corporate and cultural connections while also meeting and travelling with MBA colleagues.
To learn more about the opportunities available to you as a UQ MBA student, visit the UQ MBA website.