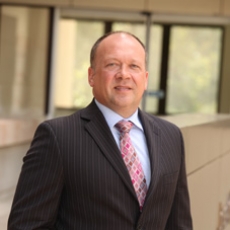 UQ Business School experts and their research partners have just been awarded more than $2 million by the Australian Research Council (ARC) and industry partners.
Head of School Professor Iain Watson said the results were a vote of confidence in the quality and value of the research being undertaken in the School.
He said, "To achieve such strong results in what is a highly competitive process is a clear indication that the research we do at UQ Business School is seen as making a valuable national contribution."
"I congratulate all the staff involved in the successful grant applications and look forward to seeing the results of the wide range of research the grants will support over the next couple of years."
An investigation of how office layout and design affect employee well-being
Examining the role of pro bono work undertaken by the professions
Understanding the relationship between professional education and professional practice
How alcohol sponsorship of sport affects drinking behaviour in at-risk youth
Leveraging mobile phone technology to influence responsible drinking behaviours
The capacity of the Australian Government securities market to meet investor demand in times of financial crisis
Service innovation and branding and the creation of superior value for consumers
Pathways to social cohesion and social change.
The successful UQ Business School researchers are: Professor Neal Ashkanasy, Dr Oluremi Ayoko, Professor Janet McColl-Kennedy, Dr Doan Nguyen, Associate Professor Jorgen Sandberg, Dr Sarah Kelly, Associate Professor Frank Alpert, Dr Jo Previte, Associate Professor Karen Benson, Dr Jay Weerawardena, and Dr Laura G Smith.
With dual accreditation from the world's pre-eminent education accrediting bodies, and an MBA program ranked in the world's top 100, University of Queensland Business School has an outstanding track record of delivering research that is relevant to practice. This same research informs high quality teaching that inspires the next generation of leaders, and builds engagement with business in Australia and internationally.