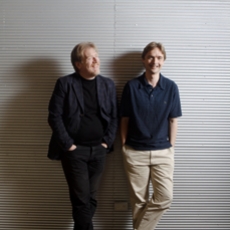 UQ Business School Senior Lecturers John Steen and Tim Kastelle hosted an Innovation Masterclass on Managing Innovation for Business Success as a follow on from the recently released Brisbane Innovation Scorecard.
With the support from Enterprise Connect, 40 attendees took part in a masterclass examining the strengths and weaknesses of the innovation process in organisations. The masterclass showed participants a toolkit for them to get the most out of innovation in their businesses.
The masterclass started with keynote speaker Deputy CEO of the Australian Institute of Commercialization and Adjunct Professor at UQ Business School, Dr. John Kapeleris. He discussed a case study on the successful innovation at Centor, an award winning sliding and folding door company recently recognised in the 2010 Brisbane Innovation Scorecard awards.
Managing Director of Centor Architectural, Nigel Spork also spoke about how Centor popularised the folding door in Australia, the UK and the US. Centor's next step is to launch a network of local centres across Australia, North America and Europe.
UQ Business School Senior Lecturer, John Steen said: "The masterclass was a half-day session that showed participants the results of the recent Brisbane Innovation Scorecard and how they could feed these successes back into their own companies."
Brisbane is a world-class enabler of business innovation with 65 percent of Brisbane firms across all industry sectors and sizes applying at least one innovation in the past three years according to the Brisbane Innovation Scorecard 2011.
The Innovation Scorecard measured innovation activity reported by Brisbane businesses between January 2008 and January 2011.
It is the first city-based innovation survey of its kind in Australia and formally measures Brisbane's commercial innovation footprint.
The scorecard, which is a collaboration between Brisbane Marketing, Deloitte, University of Queensland Business School, Brisbane City Council, DEEDI (Queensland Government), and Enterprise Connect (Australian Government), is a synthesis of robust survey results taken from a sample of 372 businesses in the Greater Brisbane area.
The 2011 Scorecard also follows up the successes and achievements of the 2010 Scorecard Brisbane businesses innovators.
The measures in the Scorecard are based on a rigorous methodology developed by Cambridge University's Judge Business School in collaboration with the University of Queensland, and this year surveyed a larger sample of Brisbane businesses (372) looking at innovation across a three year period. For more information about the 2011 Brisbane Innovation Scorecard, visit www.enablebrisbane.com.au.