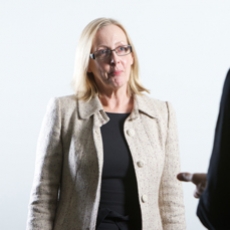 Shareholder voting is likely to be an effective way to curb excessive corporate pay packages, according to new research from the University of Queensland Business School. The research indicates that the shareholder vote has already proved a key factor in linking boardroom pay more closely to performance over recent years. The new 'two strikes' rule introduced earlier this year has now given shareholders even greater influence.
UQ Business School researchers examined executive pay at 240 ASX-listed firms between 2001 and 2009 and looked at how closely it was linked to the company's performance. The period saw major regulatory changes including new rules on the disclosure of boardroom pay packages, the introduction of the shareholder vote on pay and wider corporate governance reforms.
The researchers, Peter Clarkson, Julie Walker and Shannon Nicholls, found that the relationship between pay and performance became stronger over the nine years, with greater transparency on pay and the shareholder vote considered to be the main reasons for this. The average 'no' vote on the remuneration report increased steadily from 5.4% in 2005, the first year of the vote, to 11.4% in 2009.
The shareholders' vote was initially non-binding but the 'two strikes' rule now gives shareholders the opportunity to remove directors if the company's remuneration report receives a "no" vote of 25 per cent or more at two consecutive AGMs.
"The research findings have important implications for Australian regulators and company directors," said Julie Walker, Associate Professor at UQ Business School. "Shareholders are increasingly voicing their concerns about excessive executive pay and have used their vote to protest about inappropriate pay packages. The 'two strikes' rule gives them an even stronger say on pay and there is every reason to believe that they will use it.
"Company boards need to listen closely to what shareholders have to say and respond accordingly or risk their own position. Transparent and careful disclosure about remuneration are more critical this reporting season than ever before."