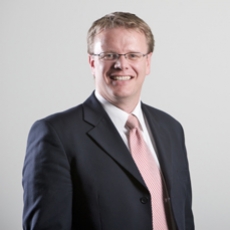 UQ Business School has appointed Rob Douglas as Director of Executive Education. Rob was previously the business school's Director of External Relations. His appointment will further strengthen the position of Executive Education at UQ Business School, which is already ranked in the top 50 in the world by the Financial Times.
Rob has extensive experience, both within the world of business and academia. Prior to joining UQ, he was the Associate Director of Executive Education at Waikato Management School in New Zealand, where he was responsible for leading some of the country's largest management and leadership development programs on behalf of corporate clients.
Rob, who has an Executive MBA and Bachelor of Management Studies with Honours (marketing major), also has a strong background in business to business marketing and has helped to start up a number of companies, both in New Zealand and in Canada. They include a daily journal publishing company and a multimedia and eLearning company, which he helped to run for several years before selling his equity to private investors.
UQ Business School Executive Education aims to enhance the connections between thought leadership in management, best practice in execution and high impact results. It brings together cutting edge frameworks with course presenters who are leading experts and also in demand as consultants. They are joined by guest speakers from industry to deliver courses in four key areas: leadership; strategy and corporate governance; innovation and sustainability; and operational excellence.
Rob Douglas said: "I'm excited by the potential opportunities. UQ Business School Executive Education is renowned worldwide, and I believe its expertise in key areas such as innovation, sustainability and leadership means it can make an important contribution to the future direction of business."
Professor Iain Watson, Dean of UQ Business School, said: "Rob's knowledge of the worlds of business and academia and his experience of building connections between the two make him ideally suited to this role. He will help UQ Business School Executive Education build on its success by continuing to raise its profile and developing even closer links with the business community."
To see a full range of the courses available visit: UQ Business School Executive Education, or email: execed@business.uq.edu.au or telephone: +61 7 3346 7111.