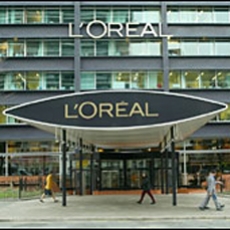 Keeping up with the latest trends in haircare is more than just a hobby for former UQ Business School student Jackie Cheng.
As Senior Category Manager for L'Oréal Paris, she plays a critical role in helping one of Europe's biggest beauty brands to stay at the forefront of the market. From her base in Dusseldorf, Jackie heads a team of three people whose role it is to monitor shoppers' behaviour and watch how the market is developing.
"Our day to day business involves dealing with questions such as, how is the market developing? Which brands are leading the growth? What are the trends for the coming year? How are our shoppers behaving? What needs to be considered given the evolving trends?" Jackie explains.
"We consult not only internal clients of L'Oréal such as the marketing and sales departments, but we are also in constant discussions with our external trade partners."
Jackie studied for a dual degree in Business Management and Arts with UQ Business School during which time she spent a year overseas on a scholarship with DAAD, the German academic exchange body. It included studying for a semester at Humboldt University, where the credit points were recognised by UQ Business School, and work experience at a consultancy company and at 3M in Germany.
On her graduation in 2004, Jackie returned to Germany and spent two years with Braun GmbH, working on consumer research for haircare and household products, before moving to L'Oreal. She adds: "I really enjoy the diversity and challenges of my job - developing people management skills while at the same time being at the forefront of product innovations and market and shopper trends."
In 2009 her insight into trends and sales won her a prize from the renowned German foundation, Die Stiftung der Goldener Zuckerhut. Her topic - Think Global Act Local – focused on the way in which new sales approaches from other cultures could be adapted for German trade.
"I have observed many trends and sales ideas that took place in Australia a few years ago and have now slowly set foot in Germany and vice versa," says Jackie. "For example, the emergence of convenience stores such as 7 Eleven in Asia; or using the back of shopping dockets as coupons as a sales and promotion mechanism; or receiving a fuel discount docket when purchasing groceries in one of the participating supermarkets."
She feels that UQ Business School has prepared her well for the business world. "The content of the courses was not only challenging but contained real business issues and obstacles," she says. "I am especially grateful to all the professors and tutors I was able to meet during my study at UQ Business School. Thank you for your inspiration, time and your advice on my career.
"Last but not least, thank you to UQ for keeping in touch with your past students. This is very much appreciated by the alumni, to be able to continue to build the UQ network worldwide."