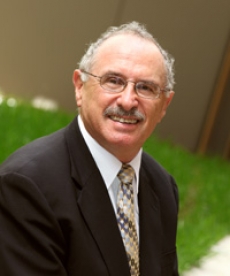 Professor Neal Ashkanasy, Professor of Management at UQ Business School, has been recognised as one of the world's leading social scientists by an influential UK academic body.
Professor Ashkanasy has been made a member of the London-based Academy of Social Sciences in recognition of his work. He is one of nearly 40 academics to be awarded the title of Academician this year of which only two are from outside the UK. The title recognises prominent academics or those who are leaders in their field.
Professor Cary Cooper, chair of the Academy, said of this year's new members: "The voice of the social sciences grows ever stronger by bringing together the outstanding social scientists of our time."
Professor Ashkanasy is an expert in organisational behaviour and is recognised as being partly responsible for the "affective revolution", an acknowledgement that human behaviour cannot be properly understood without taking account of motives, attitudes, moods, and emotions.