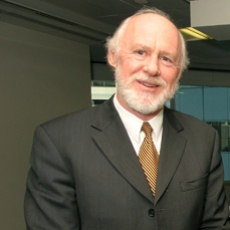 A UQ Business School Professor has been appointed to a panel of experts responsible for assessing the quality of academic research in Australia.
Professor Victor Callan as a member of the Australian Research Council's Research Evaluation Committee will be helping to rate the country's higher education institutions on research quality as part of the 2012 Excellence in Research for Australia (ERA) initiative. He will be sitting on ERA's Economics and Commerce Committee along with two colleagues, Professor Prasada Rao and Professor Simon Grant, from UQ's School of Economics.
It is the second time Professor Callan has taken up this important role for the ARC. Professor Callan again brings to this role an international reputation in business research and has completed industry consultancy and research for the Federal and State Governments, as well as for many of Australia's best known businesses.
Professor Rao was the founder of UQ's Centre for Efficiency and Productivity Analysis. He is an advisor to the World Bank and on the Council of the International Association for Research in Income and Wealth. Professor Grant's research interests are in the area of economic theory, in particular the development of models of decision making under uncertainty.
Professor Iain Watson, Executive Dean, Faculty of Business, Economics & Law, said: "According to ERA, only distinguished and internationally-recognised researchers are invited to take part in these research assessments. Therefore, the appointments recognise the high esteem in which Professors Callan, Rao and Grant are held."