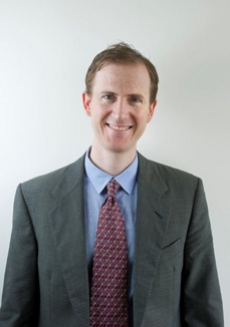 Professor Andrew Burton-Jones, a leading specialist in the field of management information systems, has joined The University of Queensland Business School.
Professor Burton-Jones, who has won a number of awards for his teaching and research work, joins from the Sauder School of Business at the University of British Columbia in Vancouver. His new role as Professor in Business Information Systems, marks a return to UQ Business School where he completed a first-class honours degree and a Masters in Information Systems in the late 1990s.
Born in the UK, Professor Burton-Jones grew up in Brisbane. After leaving The University of Queensland, he became a senior consultant with PwC, advising large organizations on IT security, project management, and systems implementation. He then moved to Georgia State University in the USA, where he completed a PhD in Information Systems and lectured for several years before joining the University of British Columbia in 2005.
Professor Burton-Jones' teaching specialities include systems analysis and design, database systems, IT auditing, and internal controls. Through his research work, he aims to identify principles to help analysts design better information systems and to help people to use them more effectively, and also to assist researchers in developing more sophisticated theories and research methods.
He is the recipient of a number of awards from the Association for Information Systems (AIS), the International Conference on Information Systems (ICIS), and Management Information Systems Quarterly (MISQ). He is an active member of the research community, regularly reviewing papers for journals and conferences. He has also served on the editorial boards of several of the main journals in the Business Information Systems discipline.
Andrew Griffiths, Dean of UQ Business School, said: "We are delighted to welcome another high-calibre academic to our team. UQ Business School is renowned for world-class research and for employing lecturers with a real understanding of the world of business. With his consultancy background and his outstanding track record for research, Professor Burton-Jones fits perfectly with this philosophy. His appointment will further strengthen our reputation in the field of business information systems."