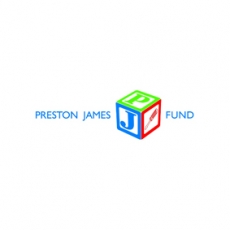 UQ Business School were the major sponsor of this year's Preston James Fund Ball which raised $70,000 for the care of critically ill children at the Mater Paediatric Intensive Care Unit.
Held at Victoria Park Golf Course and hosted by celebrity accountant and Investec Loyal Yacht Skipper, Anthony Bell, the gala was one of Brisbane's most glitzy yet important social events of the year.
With the proceeds raised on the night, the Preston James Fund will be purchasing and donating a piece of equipment used for kidney dialysis. The Gambro® Prismaflex System will provide an advanced level of patient safety and efficiency when dealing with children with severe kidney failure.
In addition, a special mattress used to treat pressure injuries will also be purchased. Children in the Mater Paediatric Intensive Care Unit are at a very high risk of developing these particular types of injuries due to their limited mobility.
UQ Business School's support for the event was in line with its strong focus on corporate social responsibility. Dean of UQ Business School, Andrew Griffiths said, "At UQ Business School we recognise our responsibility not just to students and stakeholders but also to society at large," he said.
"We believe in actively engaging with community organisations to give something back. We applaud the work of the Preston James Fund in helping to save children's lives."
The Preston James Fund was established after founder Mary Steele lost her son Preston to complications following a bout of pneumonia. She wanted to ensure that other families would have the support required to care for their children if they become critically ill. The Preston James Fund now supports life-saving initiatives for the intensive care unit at the Mater Children's Hospital.
Mary Steele said, "We're delighted to have UQ Business School on board with our fundraising initiatives. The generous donations have truly made a difference to critically ill children through the Preston James Fund".
Proceeds on the night were raised through silent and live auctions, ticket and raffle sales, plus individual donations.