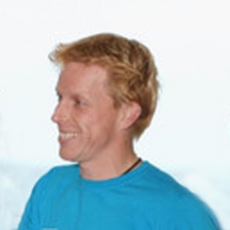 Ben Southall, Tourism Queensland ambassador and winner of 'Best Job in the World', will be a guest 'tweeter' at today's Honours Information BBQ - hosted by UQ Business School.
The BBQ, which will be a free sausage sizzle, will arm current and prospective students with information regarding how they can enhance and fast track their prospective careers with a UQ Business School Honours degree. They will also have the opportunity to discuss study and career paths with academics and Honours student ambassadors.
Ben Southall, who in 2009 was appointed caretaker of the islands of the Great Barrier Reef in the Tourism Queensland 'Best Job in the World' competition, is no stranger to social media. During his six-month tenancy on Hamilton Island, Ben posted over 60 blogs of 75,000 words, 2,000 photos and 47 video diaries. He also tweeted over 1,000 times.
As an ambassador for UQ Business School, Ben will be joining us today at the entrance of Sir Llew Edwards (building #14) from 12pm – 1.30pm, where he will provide live Twitter updates from the BBQ. He will also be available to answer questions about the 'Best Job in the World'.
UQ Business School offers two world-class honours programs, the Bachelor of Business Management (Honours) and the Bachelor of Commerce (Honours). To find out more about these programs, visit www.business.uq.edu.au/honours
Follow UQ Business School on Twitter@uqbs.