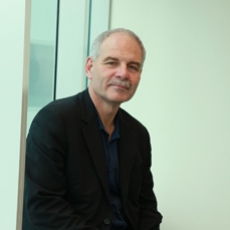 A finance professor from UQ Business School has received a triple accolade in recognition of his contribution to the academic profession from Australia and New Zealand's leading body representing accounting & finance academia.
Professor Robert Faff was presented with three awards by the Accounting and Finance Association of Australia and New Zealand (AFAANZ) at the association's annual gala dinner in Melbourne.
He was awarded Life Membership of the association to acknowledge his ten years as editor of its journal, Accounting & Finance. He is one of only 14 AFAANZ life members.
He also received the Outstanding Contribution to Accounting and Finance Research Literature award, and the newly-created Fellow of AFAANZ award, recognising his 14 years' active membership of its board of directors. During his time as a board member, Professor Faff helped to create the AFAANZ Research Grant scheme which aims to encourage emerging scholars and which has to date given out over $1 million in competitive research funding.
Professor Faff is renowned as one of the top finance professors in the Asia Pacific region and his research projects have attracted funding totalling over $2 million. During his 30-year career, he has published over 250 articles in leading international finance, accounting and economics journals. His wide-ranging research interests include alternative investments, asset pricing, finance and sustainability, financial risk and fund performance.
Professor Faff said: "My proudest research achievements relate to many of my 'lesser' ranked publications, which have manifested my passion to actively mentor and guide early career researchers and PhD students. I take extreme pride in seeing many of these young academics, whose early research careers I had the opportunity to influence close hand, now assume very successful academic positions."
Andrew Griffiths, Dean of UQ Business School, said: "These awards recognise Robert's outstanding achievements and his commitment to his profession. His research has made a major contribution to our understanding of finance and accounting and, through his dedication to his students, he has also played an important role in nurturing a new generation of finance academics."