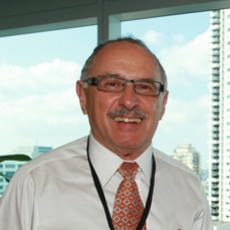 UQ Business School's Professor Neal Ashkanasy has featured in the Toronto Globe and Mail for the second time this year.
Neal Ashkanasy, Professor of Management at UQ Business School, has been interviewed on 'the effects of positive work cultures' by fellow management expert Karl Moore for his Talking Management column in the leading Canadian newspaper. Back in January he discussed 'the role of emotions in the workplace' with Moore.
Professor Ashkanasy, who entered academic life after an 18-year career in engineering and management, is one of the world's leading researchers in organisational behaviour. He is known internationally for his work and was partly responsible for the 'affective revolution', an acknowledgement within the social sciences field that human behaviour cannot be properly understood without taking account of the role of motives, attitudes, moods, and emotions.
Recorded during Professor Ashkanasy's recent trip to Boston, the interview draws on the effects of 'over positivity' within the workplace and how an organisation can ascertain if it is fostering this culture.
Professor Ashkanasy said: "You can have a positive work culture where everybody is speaking well of each other and there are good vibes from within the organisation, but there is another source of positive work culture and that is hubris. You can have an organization where everybody thinks that they are on top of things, where everyone has a kind of false pride and where there is a euphoria in the organisation. This is not a good thing."
Professor Ashkanasy continued that positivity streaming from hope or false pride, in contrast to results-driven achievement, can be problematic for an organisation. He suggests that such positivity can result in people not paying attention to their errors, or wishing to engage in any form of negative feedback.
He added: "If an organisation wants to be positive, they need to actually produce results that will lead them to a positive state."
To view the interview with the Toronto Globe and Mail, please click here or read the transcript.