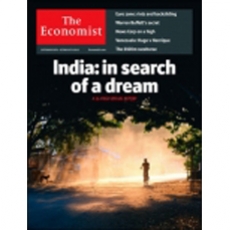 The University of Queensland Business School has been named as one of the top 30 worldwide in The Economist's 2012 ranking of full-time MBA programs.
UQ Business School has risen from number 46 in last year's world ranking to reach number 27 this year, identifying it as the leading MBA provider outside of North America and Europe. It was the only business school in Australia and Asia Pacific to be rated in the global top 30. The Economist ranking of full-time MBA programs is regarded as one of the most influential and authoritative in the world.
The ranking is the latest accolade for UQ Business School. Most recently its MBA program was awarded a 5 star rating – the highest possible - by Australia's most influential rating body, the Graduate Management Association of Australia, for the eighth year in a row. It was also awarded 5 stars for its corporate links and academic qualifications.
Professor Andrew Griffiths, Dean of UQ Business School, said: "We were thrilled to receive the results from this year's Economist ranking, which recognises the high quality of our MBA program and the successful outcomes for our students. At UQ Business School we pride ourselves on our strong links with our alumni and the business community and we are consistently working with industry partners to ensure that our offering adds real value to business." The UQ Business School MBA covers the key areas of contemporary management practice. Graduates possess a comprehensive working knowledge of management operations, have an integrated view of contemporary business issues, and demonstrate the communication and leadership skills essential to the management role.
UQ Business School offers three different MBA options to suit students' lifestyle and work commitments. There are two structured options - the Accelerated MBA involves 12 months of full-time study, while the streamlined MBA, which is only available to domestic students, can be completed in 24 months alongside their day to day job. There is also a flexible part-time option that gives students as much time as they need up to a maximum of seven years.
For further information about the UQ Business School MBA program visit www.business.uq.edu.au/mba, email mba@business.uq.edu.au or telephone: +61 7 3346 8100.