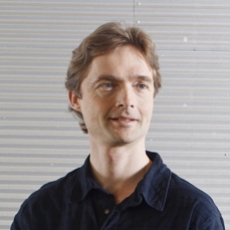 New research suggests innovation and collaboration could hold the keys to productivity and growth in the Australian oil and gas sector.
Preliminary findings from the first year of a three year joint research study by Ernst & Young and The University of Queensland Business School were presented at the APPEA conference in Brisbane today. The research is based on a quantitative and qualitative survey of 80 organisations in the sector across Australia, including upstream operators, downstream operators, as well as service providers such as construction, logistics, material, engineering and drilling.
Ernst & Young partner and project co-leader Seelan Naicker, says the preliminary findings show a strong correlation between productivity and growth.
"Similarly, the research shows a strong correlation between innovation and productivity. Our research also suggests that collaboration is a key enabler of productivity," he says.
"This collaboration element – the connections between end to end participants across the oil and gas value chain – has important implications for the way operators engage with suppliers in a capital constrained environment." Project co-leader Dr John Steen, from UQ Business School's Innovation, Strategy and Entrepreneurship research group, says the data shows most innovation is happening where companies are solving problems together, such as design or production processes.
"What is surprising from our data, is that a significant number of organisations, particularly service firms of all types, cited risk sharing on contracts as a barrier to this sort of collaboration or shared problem solving," he says.
"Finding ways for companies to better work together in approaching complex problems should lead to more innovation, which is particularly important for the pioneering aspects of the sector in Queensland," says Dr Steen. Mr Naicker noted that the research also shows 55% of organisations operating in the sector do not measure labour and capital productivity.
"Given the multi-billion dollar investment levels in the sector today and forecasted, this is surprising – it also suggests there is significant scope to lift capital and labour productivity," he says. The final report from the first phase of the research will be completed and released later this year.