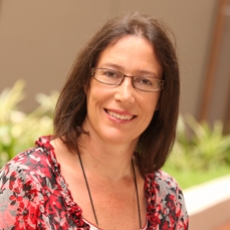 UQ Business School is helping to plug the gap in the market for managers with analytics skills by giving students access to the new generation of industry software.
The school has introduced SAS software on its business information systems courses to provide students with a more informed approach to business decision-making, and to meet the growing demand for analytics professionals.
A recent study estimated that an extra 140,000 to 190,000 analytics professionals will be required worldwide by 2018, along with another 1.5 million managers with analytical skills.
The demand reflects the increasing use of 'big data', the practice of analysing huge amounts of information - for example conversations on Twitter or public records - to achieve more accurate forecasts and more informed business decisions. SAS is one of the leading providers of analytics software.
Dr Sophie Cockcroft, Lecturer in Business Information Systems who incorporated SAS analytics into courses at UQ Business School, said: "Graduates with analytics skills have always been in demand in industries such as finance, insurance, telecoms and government departments. However due to the growing use of big data and the rapid spread of social media, demand is rapidly increasing.
"Businesses are seeking future graduates to fill the skills gap. The introduction of this new software package allows us to introduce students to the challenges of big data and demonstrate how analytics can create a competitive advantage for organisations in today's world."