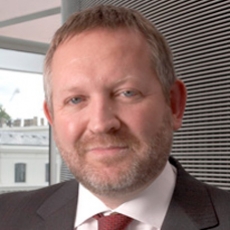 A UK academic who is renowned as an authority on organisational behaviour is to share insights with staff and students from UQ Business School at two events this month.
Professor Nelson Phillips, who is Professor of Strategy and Organisational Behaviour at Imperial College London, will be discussing the complex problem of 'stigma contagion' at a seminar on Friday, 8 February. The talk will focus on the case of the Keystone Development Trust, a UK social enterprise which was stigmatised by the local community for its work in supporting migrants.
Professor Phillips will discuss how organisations should respond in cases like these. His research found that not only can the effects of the stigma be managed, but it can in fact result in a positive outcome for the organisation.
On Tuesday, 12 February he will be holding a workshop for staff and PhD students on qualitative research methods, specifically on discourse analysis.
Professor Phillips' research interests include institutional theory, knowledge management, entrepreneurship and family business, technology strategy and qualitative research methods.
He is the author of three books and numerous academic articles, and is co-editor of the Journal of Management Inquiry. He is currently co-editing a handbook of innovation management and a volume on religion and organisation, and is also writing a book on linguistic methods in management research.
EVENT DETAILS
Organizational Responses to Stigma Contagion: The Management of Legitimacy and Identity Following Association with a Stigmatized Other
Workshop on Discourse Analysis for Management and Strategy Research
| | |
| --- | --- |
| Date: | Tuesday, 12 February 2013 |
| Time: | 2.00pm – 4.00pm |
| Venue: | Joyce Ackroyd (Bld. 39) Room 430 |