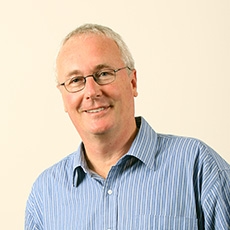 Business leaders from the Australian nut industry have been hearing about the importance of innovation from a UQ Business School expert.
Professor Mark Dodgson was one of the key speakers at the 2013 Australian Nut Conference in Melbourne. The event, the theme of which was 'From little things, big things grow' – attracted an audience of 180 ranging from nut growers to processors, marketers and suppliers.
Professor Dodgson, who is internationally renowned for his research into innovation management, spoke about the importance of new products and ideas in the sector. "Health and environmental concerns, increased competition, new technologies and consumers' desire for new experiences are amongst factors driving change in the food industry," he said. "Companies need to continually innovate to stay ahead of the pack."
This talk is one of a series of four Professor Dodgson has presented recently to various industry forums in the food industry, drawing on his experience as Non-Executive Director of Nestlé Australia Ltd. Nestlé is the largest food company in the world.
Professor Dodgson, who is Director of UQ Business School's Technology and Innovation Management Centre, recently presented three episodes of The Science Show on Radio National in which he urged Australians to adopt a different approach to innovation. In addition to his role as at UQ Business School, he is a visiting professor at Imperial College London and Editor-in-Chief of the international journal, Innovation: Management, Policy & Practice.