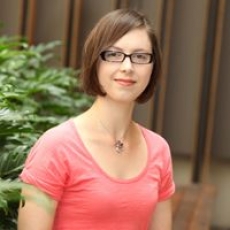 A UQ Business School Business Information Systems expert has been presented a WiT Award by the Women in Technology association, the national peak body for the role of Australian women in the advancement of science and technology.
Associate Professor Marta Indulska was the recipient of the 'InfoTech Research Award', which recognises research performance and its impact on industry. Associate Professor Indulska received this award for achieving 'an excellent balance between research rigor and industry relevance', as demonstrated by her involvement in the Brisbane Digital Audit, which was the basis for the development of the Brisbane Digital Strategy launched earlier this year.
The WiT Gala Awards, held on 6 September at the Victoria Park Golf Club, showcased the outstanding achievement of women in technology industries and was the culmination of the work that Women in Technology do to support and honour women in the ICT and Biotech industries.
Also recognised at this year's gala was Ms Claire Wainwright from the UQ School of Biological Sciences, who received the 'PhD Career Start Award' in recognition of her ecology and biological sciences research.
UQ President and Vice-Chancellor, Professor Peter Høj, said: "The WiT awards acknowledged the important contribution that university researchers made to innovation in Australia. These UQ researchers are the kind of role models that young women – and men – can look to when deciding which career path will afford them the best opportunities to address global challenges, in both industry and academia."
Professor Peter Green, Head of the Business Information Systems Cluster at UQ Business School, added: "Marta is a great young academic researcher in the IS/IT discipline. She has strong links with industry where she demonstrates, and shows the applicability, of the outcomes of her research. She is well deserving of this award, and as a result, being a model for opportunities that exist for young women in the ICT industry."
For further details on the 2013 WiT Awards, visit www.wit.org.au/awards/2013-winners