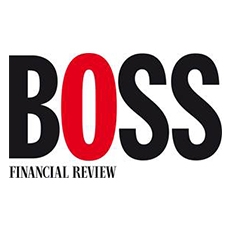 The University of Queensland Business School is now ranked number one in Australia for its MBA program in the 2013 Australian Financial Review BOSS MBA survey.
This year's survey has seen the Business School rise to the top position, after having been named number two nationally in the 2011 rankings.
The survey, which is conducted every two years by the highly-regarded Financial Review Group and published in BOSS magazine, is Australia's only independent national ranking of MBA programs.
This number one ranking is the latest accolade for the UQ Business School MBA program. It is  also ranked number one in Asia Pacific by The Economist, and was this month awarded five stars – the highest possible – for the ninth consecutive year by Australia's most influential rating body, the Graduate Management Association of Australia.
Professor Andrew Griffiths, Dean of UQ Business School, said: "We were thrilled to receive the results from this year's BOSS survey and to have been acknowledged as the leading MBA provider in Australia. Our MBA is recognised as world-class and this rise to the number one position is a testament to the quality of our program, and our unwavering commitment to providing an MBA that delivers the best possible outcomes for our students, and for business at large."
Dr Sarah Kelly, MBA Program Director, added: "Our MBA students experience globally-relevant thought leadership from internationally recognised researchers, consultants and industry partners. Their MBA journey is built through a variety of exposure from the classroom to the field, through international immersions, community volunteer schemes, mentoring by our global alumni network, and the opportunity to apply learnt skills by consulting to industry."
The UQ Business School MBA program has a number of key features that help to set it apart and provide enhanced value to students. These include specialist skill development via the uniquely designed 'Leadership Capability Framework', opportunities to augment international business skills through a joint partnership with the world-renowned Wharton School in Pennsylvania, and the chance to collaborate with non-profit organisations via the School's 'Social Economic Engagement Program.'
The MBA program also provides flexibility, offering students three different study options and giving them the opportunity to choose the model that best suits their lifestyle and work commitments. The Accelerated MBA involves 12 months of full-time study, while the Streamlined MBA can be completed in 24 months, alongside a job. There is also a flexible, part-time option that enables students up to a maximum of seven years to complete the MBA.
To find out more about the UQ Business School MBA program, visit www.business.uq.edu.au/mba
The full results of the BOSS MBA ranking are available here.
See what people are saying about UQ Business School's top BOSS ranking here.