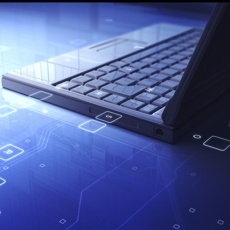 A new business club which aims to keep companies abreast of the latest developments in supply chain management and service operations has been launched by UQ Business School.
The Services and Supply Networks Research Club will give members the chance to shape the Business School's research agenda and take part in research projects. It will also help them identify ways to improve services and provide a forum to address the challenges faced by professionals in these areas.
Companies which have already signed up include Virgin Australia, MyCube, Biarri, the Chartered Institute of Logistics and Transport, the Supply Chain & Logistics Association of Australia, Innovate Coaching, and EsSCO.
Recent research by UQ Business School in the logistics field has included an investigation into sustainable supply chain management (SSCM) and the factors which influence its successful adoption.
Services and Supply Networks is the first in a series of research clubs which the School is planning to establish, with others due to launch later this year.
Dean of UQ Business School, Professor Andrew Griffiths, said: "Research clubs give organisations the opportunity to set the agenda for research carried out by the School and ensure our work is relevant to current business needs. By providing members with access to research findings, clubs also help them to put in place world-class systems and create a competitive advantage."
UQ Business School is renowned as one of the country's top institutions for business-related research. In the latest Excellence in Research for Australia (ERA) rankings it was classed as 'above world standard' or 'well above world standard' for all of its research activities.
The School attracts almost $100 million a year in research funding from industry. In the last six years it has also won over $5 million in competitive funding from the Australian Research Council and other funds, and published over 1,000 refereed journal articles, book chapters, books and conference papers.
For further information on the UQ Business School Services and Supply Networks Research Club visit http://ssnrc.business.uq.edu.au/