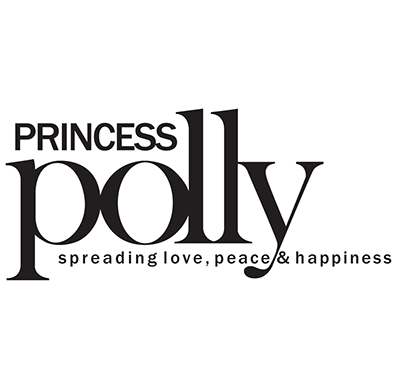 Australian fashion retailer, Princess Polly, has recently partnered with innovative marketing consultancy, Pirus Group, to enhance the online shopping experience for its customers.
Founded in 2005, Princess Polly is a young women's fashion boutique with several stores across Australia and a significant online following.
Established by UQ Business School PhD students; Jemma King, James Brotchie, and Dorian von Freyhold, Pirus Group creates cutting-edge social media engagement tools for online retailers, drawing upon a diverse range of expertise such as software engineering, business psychology, and marketing to view business challenges from a variety of perspectives.
The group's latest innovation, the 'StyleChat' application, recreates the offline social aspects of shopping in an online environment.
Websites connect with 'StyleChat' to enable customers to shop online with their Facebook friends, instantaneously sharing and getting second opinions on any website product.
PhD student Jemma King said that 'StyleChat' solves the problem of isolation and lack of social endorsement that many online shoppers feel.
"Field testing of 'StyleChat' has demonstrated an increase in customer satisfaction levels, a deeper sense of community, increased brand loyalty, increased time on site, reduced returns, and increased sales," she said.
Pirus Group Co-Founder, Dorian von Freyhold, said the most exciting aspect of this entrepreneurial venture is the chance to explore the dynamic, vibrant and fast moving world of fashion.
"UQ Business School has been instrumental throughout this enterprise, with unwavering support, expertise, and generosity. Working with Princess Polly and our collaborative success has been an accomplishment of team work. It has been great to know that throughout this process we have the Business School and Princess Polly on our side."
Further to this partnership, Princess Polly have also become the first company to sign on for the 2014-2015 UQ Business School Wharton Global Consulting Practicum (GCP).
The Wharton GCP is the premier strategic opportunity of the UQ Business School MBA program. It brings together selected UQ Business School and Wharton MBA students in international consulting teams to complete a 'real life' US market entry or expansion project for a paying Australasian company.
Rob Douglas, Director of the UQ Business School Wharton Global Consulting Practicum said, "We are looking forward to working with Princess Polly on their global expansion. The US presents a fantastic growth opportunity for the company and we are excited about the challenges and rewards ahead."
UQ Business School are now seeking nominations for the 2014-2015 Global Consulting Practicum from businesses that may be interested in expanding into the US, or US-based companies looking to understand growth opportunities in Australia.
For more information, or to discuss this opportunity further please contact Rob Douglas, Director of Executive Education on 0437 834 195 or via email r.douglas@business.uq.edu.au