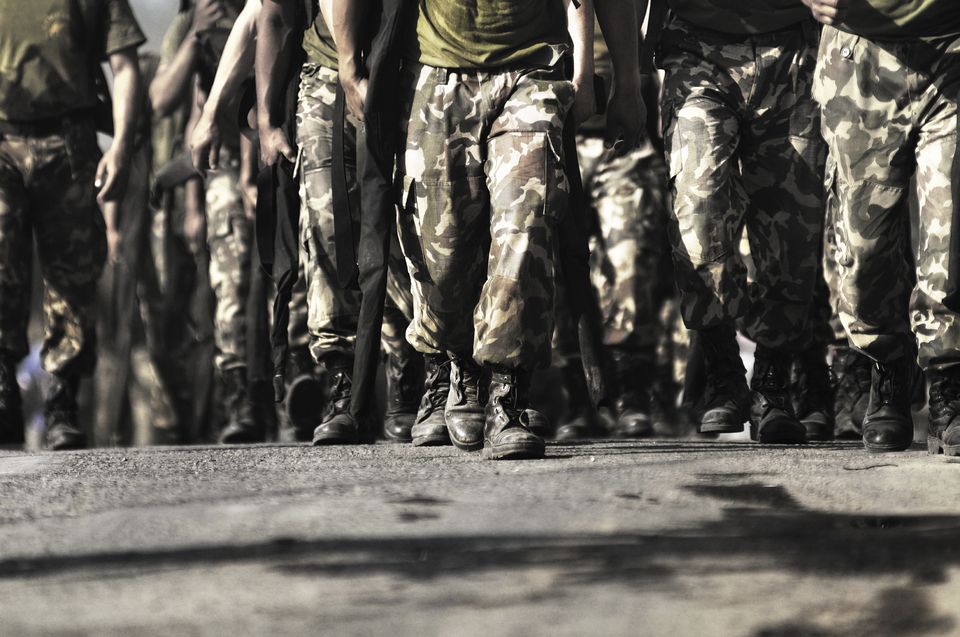 New research is uncovering the capacity for wisdom in highly experienced military personnel, thanks to a new model developed by UQ Business School management expert, Associate Professor Bernard McKenna and a team of international researchers.
This is the first research model designed specifically to measure the level of wisdom amongst military personnel. It is also one of the first empirical studies conducted on military wisdom. 
The international research team included Macquarie University's Professor David Rooney, Professor Hannes Zacher based in the Netherlands, and Professor Steven Gold based in the United States.
This international research team provided access to the elite 1% of senior non-commissioned officers (NCOs) with an average tenure of 26 years. A total of 74 senior non-commissioned officers in the United States of America defence force participated in the research study.
"We elected to survey these people because they are often more experienced than most of the officers who lead them. In fact, sensible officers will listen very closely to what their non-commissioned officers tell them," said Associate Professor McKenna.
The research method used in this study moves dramatically away from using traditional survey questions, instead textually analysing written or spoken responses to a military related scenario.
Using this technique the research team was able to establish a strong convergent validity with existing measures of general wisdom and personal wisdom.
The research findings also highlighted that a strong link does not exist between wisdom and personality characteristics.
Associate Professor McKenna was surprised by their research findings. "This suggests that our model of wisdom might prove to be a better predictor of the kind of military leader who will make wise judgement calls in the heat of battle.
"The importance of this research is that, because people are not wise in all facets of their life, we should be specific about the domains in which they do make wise judgements, and try to measure that," Associate Professor McKenna added.
Associate Professor Bernard McKenna will soon be visiting the United States to undertake further research on this topic.
The research is featured in the prestigious American Psychological Association Journal, Military Psychology.