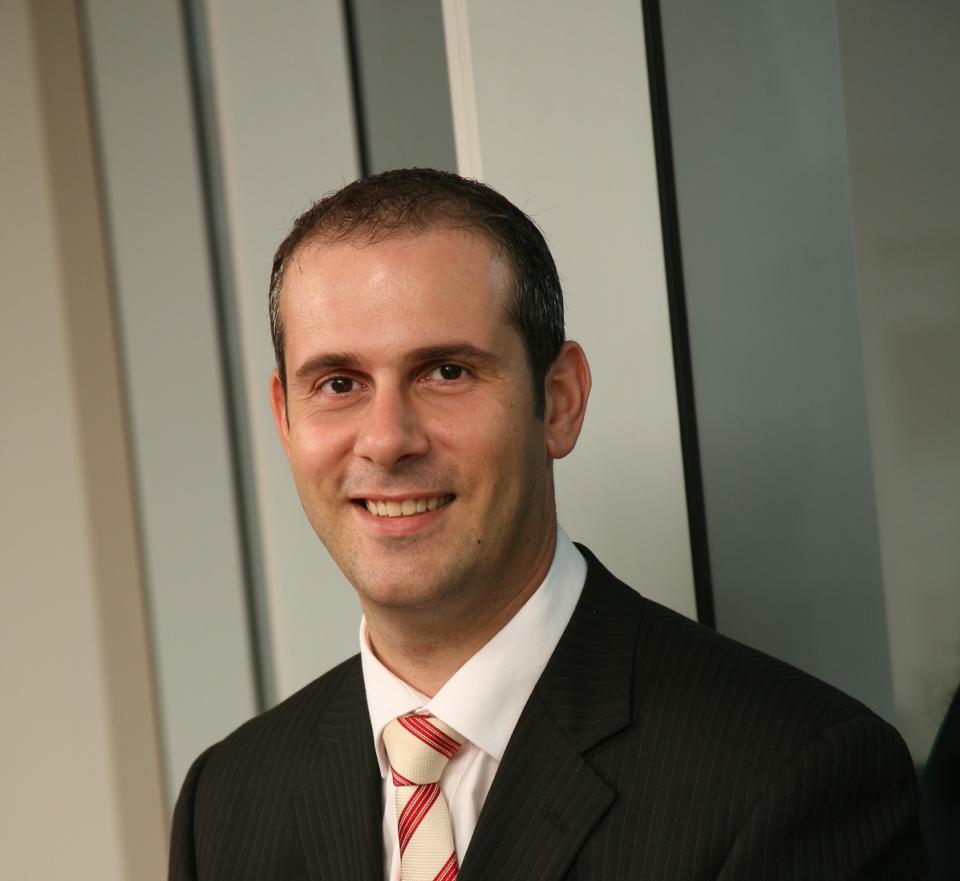 What did you want to be when you were 10 years old? Is the career you're in now something you ever thought you would be doing?
I wanted to be a Formula One race car driver – I wanted to go fast. My cousin and I built a go-cart and I thought it was the best thing in the world.
A year later, or thereabouts, a friend of mine got a computer, and we played computer games all weekend. It was the bees-knees! I can recall those early experiences of computer games and how they really encouraged me to pursue an IT degree.
All through High School I can remember loving IT. So I guess when I was fifteen, I was influenced by a go-cart and a computer!  I just couldn't work out how to join the two.
Could you give us details about your career history? How/where did you start?
I was offered a job before I finished university, which was good. I pretty much finished my degree on a Friday and walked into a job on Monday. I hadn't even graduated yet. I joined GBST, but at the time it was called Star Systems. I got straight to work, building online share trading systems. These things didn't exist in Australia, it was an experimental concept. We were building share trading systems for companies, so you could trade shares online yourself, which now people wouldn't think twice about.
I worked there for about five years and quickly rose through the ranks. I became the team leader of the Online Applications Development team and was then given the opportunity to give project management a go. I really enjoyed that and saw it as a new career opportunity for me. I realised that IT development was not for me, so I began looking for new external opportunities in project management.
So I went to work for a company called Ingeus. I didn't realise it at the time but I started working for Therese Rein, Kevin Rudd's wife. After the penny dropped my perception didn't change, but I probably became more aware of my behaviours and performance. She is such a charismatic and powerful person in her own right and she gave me fantastic opportunities. I worked in project management and she let me grow in the role.
When Ingeus began changing focus and direction, it felt like a good time to move on and that's when Suncorp came knocking. I'm proud to say I've only ever applied for two jobs in my life, as I've always been head-hunted. They were looking for project managers to lead large corporate projects so we had a chat, I handed over my CV, and they asked me to come on-board. Suncorp was a significant change, working on large banking and wealth management projects, with IT components. It was during my time at Suncorp that I completed my MBA.
After I had finished my MBA a few consulting firms came knocking, including SMS, which appealed to me, so I accepted an offer. I spent roughly three years at SMS and got to work with large Government departments and mining companies. As a consultant you are a change agent, a transformational consultant. For example, BHP wanted to improve their project management capabilities but didn't have many good project managers or systems and frameworks in place, so they engaged me to build it up. Then, once these had all been built, BHP said to me 'you've built all this stuff, now we would like you to come aboard and lead a team.'
I started at BHP in 2009, which was just after the shock of the GFC and the start of the Queensland mining boom. Times were exciting!
Then, in October last year I got a call out of the blue from a search firm, who said they had a role they wanted to talk to me about. It was for a General Manager position with Telstra in Melbourne. It was the perfect career opportunity. Whilst I had a great role at BHP and was having a lot of fun, there was a bit of a ceiling as I am not an engineer and had no actual mining experience. BHP tends to promote leaders who have spent time in the mines. I've realised that if an opportunity comes along, you've got to take it.
Could you please describe your current/new position?
The position with Telstra is a leadership role. It's a governance and oversight role that leverages my experience and knowledge in managing complex projects in large organisations. I am responsible for prioritising and overseeing the delivery of all capital projects for the Wholesale Group. This includes capital planning, prioritisation, portfolio change management and benefits realisation.
What's the most challenging part of your career?
From a constructive learning standpoint, when I was at Suncorp I project managed a very complex project with a lot of stakeholders. I learnt about corporate politics, managing conflicting stakeholder requirements, how to do the soft-stuff right (corridor conversations, socialising etc.) and how to not get trapped or set-up to fail. Unfortunately, I failed on some of those, however, I look back and think that it was a great life and career defining experience. I learnt how to manage difficult stakeholders, how to think on your feet, and how to deal with complex situations. I apply these lessons to this day and I will try to never get into that situation again.
What is your proudest career achievement?
Working with Therese and managing acquisitions for her business was just amazing and also challenging. There I was, only a few years ago working in IT and now I'm project managing a business acquisition, which I had no idea about. Therese would say "Pete, we're going to buy a company and I want you to manage the acquisition and the integration." I had no idea about buying businesses, but she assured me "You'll work it out and you've got an excellent team here to support you". You're dealing with buildings, offices, fit outs, and people – it was incredible. Working on the acquisitions was just so left field from what I've done, and it made me grow as a person - the limit I had set for myself had shifted.
UQ Business School's tagline is "Challenging the future". For you, what will be the most challenging business topic in the next ten years?
Australia has to continue to accelerate towards becoming a knowledge economy. The rising Asian middle class will very quickly compete successfully against our industries and our services. For us to remain competitive and ahead of the game we are going to have to become much more knowledgeable. Skills are becoming redundant at a much faster rate than ever before; just look at programming languages IT experts used ten years ago, they are now old or obsolete. Our challenge is to make sure our next generations are acquiring the skills and knowledge that is going to be required for the future at a faster rate than the rest of the world. Educate, innovate.
What mentor or inspirational figure has guided or influenced your life in a certain way?
Looking at what has crafted me as a person, what has given me my work ethic, pursuit of excellence, education, I would put it down to my Mum, Dad and my Grandfather. My parents' families came to Australia when they were children, seeking the opportunity to create something for themselves. My Grandfather especially was very big on integrity, excellence, and developing your skills. I look at that and think that's probably what's helped shape my beliefs and values. I am a strong believer in hard work. I don't believe in slacking off and just being a passenger. I believe you've got to put in the effort. Invest in yourself, your education and your skills, and protect your integrity. Hard work pays off.
Why did you decide to do an MBA?
I had regretted doing an IT degree, because I didn't fit that stereotype and had discovered a passion for finance. I find finance, investments and capital management very exciting. I remember talking to people at Ingeus about doing a Master of Commerce, or something in applied finance. That's when someone said 'Why don't you do an MBA?' I looked into it and thought it did feel like a better fit. I wanted to create a different career path for myself. At the time I really wanted to pursue a career in senior management and have the ability to manage people and outcomes, as well as be responsible for financial performance. I saw the MBA as a vehicle for preparing myself for that career - and to stay ahead of the game.
Following your MBA course you were named as the 2008 top MBA student. What impact has the school had on the way you operate or think about business?
I felt humbled by it – I didn't do the MBA to get the award, I really enjoyed the program. I've said to people in the MBA, even to the former MBA Director (Dr Polly Parker), I would do it again. No matter how busy I was, I never missed a lecture – I threw myself at assignments and saw them as a real challenge. You also get a sense of giving back; I have a soft spot for UQ Business School and have to say that the MBA has helped shape my values, beliefs and how I view opportunities.
What's your most positive memory of your time at UQ Business School?
My most positive memory was around a particular assignment we had completed for Marketing Management. We had to develop a marketing plan for St. Lukes Nursing Services. It was an artificial scenario where they had a limited marketing budget and we had to help them grow their market share. We took it very seriously. I was lucky to have a great group. We rang doctors and hospitals and asked "What can St. Lukes do to make themselves an attractive option for you?" From their feedback, we devised a reverse marketing concept whereby St. Lukes was able to proactively broadcast their service capacity. It broke down the barriers of discussion with the doctors; they didn't have to think about which company to refer people to. They could look at the service capacity sheet and say "St. Lukes has got capacity – give them a call." St. Lukes' brand recognition increased because it was easier for the GP to suggest a place they knew had availability. So St Lukes would publish their availability weekly and it took off. It is now how the industry works. From an assignment, we changed the way an industry operates.
What key piece of advice would you give someone thinking about doing an MBA?
Pick a good school where you can study with like-minded people and look for a highly accredited, top ranking school. Prepare to invest 30% of your time – it's going to take 30% of your week, so if you can't take that time off your work time or your family/leisure time, take it off your sleep time – if you want to do well at it. Don't be a passenger, immerse yourself in the experience. Also, make sure you can clearly articulate why you want to do the MBA. It will be your unique selling proposition for when you complete the program and are talking to prospective employers.
Want to have the spotlight in the next Alumni e-news? We'd love to hear what you've been up to since graduating from UQ Business School. Share your story with us