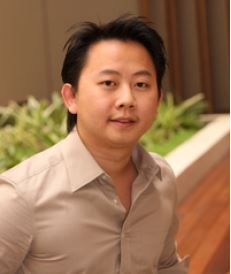 UQ Business School Postdoctoral Research Fellow Dr Rand Low has received the 2015 Endeavour Research Fellowship, administered by the Australian Federal Government, and the Department of Education.
The Endeavour Fellowship was awarded by the Minister of Education, Christopher Pyne, and will pay up to $24,000 in travel and living costs for 6 months for Dr Low to work on a research project at the New York University (NYU) - Stern School of Business.
The Endeavour Scholarships and Fellowships build Australia's reputation for excellence in the provision of education and research; support the internationalisation of Australian higher education, research sectors, and offer high-achieving Australians opportunities to increase their knowledge and expertise in their field.
Rand's project will explore portfolio optimisation during financial crises, with the support of Professor Anthony Lynch, portfolio allocation and asset pricing expert at New York University.
During this time, he will also visit the Volatility Institute headed by Professor Robert Engle.
BEL Faculty Research Director, Professor Victor Callan and UQ Business School Finance Professor Robert Faff were both referees for Rand's successful application.
"At UQ Business School we pride ourselves on the connections and linkages that we have established internationally, regionally and at home – both through our academic networks and with industry. This is core to our reputational capital.
"Normally we expect to see this manifest through senior academics – but Rand Low's Endeavour Fellowship success is a reminder that we can do this via our early career researchers too. I have no doubt Rand will be a fantastic ambassador for UQ Business School in his choice to visit New York City with his passion for industry relevant research," Professor Faff said.
Rand said that receiving the Endeavour Fellowship is one of the highlights of his career in financial research.
"This fellowship will give me the opportunity to learn from the leading minds in financial econometrics and risk management.
"My experiences in the US will allow me to bring back new ideas and knowledge that will further enhance the quality of teaching, and introduce real-world issues in portfolio and risk management back into the lecture theatres of UQ Business School," Rand said.