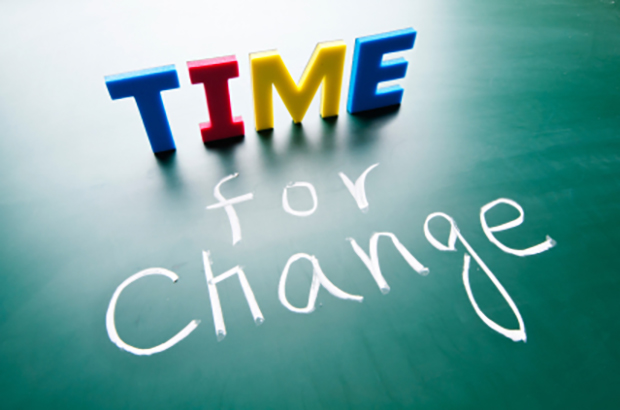 After a seven-year career in law, Sarah Kelly seemed poised for a rapid rise up the corporate ladder. Having cut her teeth in a commercial law firm and been corporate counsel for a well-known telecommunications company, she now had an exciting role with a fast-growing software house and was embarking on a MBA to polish her business skills. But part-way through her studies, Sarah recognised that the legal career she had been ardently pursuing was not for her. A decade later she is a respected academic at UQ Business School and, as the new MBA Program Director, is now advising other students facing the same dilemma.
According to a survey by the website TopMBA.com, the number of students wanting to undertake an MBA with a view to changing career has been rising year on year. In 2011, 44 per cent of prospective students said this was their main reason for undertaking an MBA.
Seven Tips to Successful Career Change
Don't be hasty – consider what's wrong with your career now. Do you really need to change direction or just change job?
Look before you leap – some of the most popular jobs with career changers are the ones others are trying to escape. Find out about the drawbacks.
Assess your situation – consider your skills, qualifications, values and what are you trying to achieve. Consider seeing a career consultant or having an assessment.
What can you commit? Are you willing to pay for additional training or do unpaid work to gain experience? And how long are you willing to devote to it?
Research the opportunities – find out more about industry, the jobs available and skills required.
Draw up a plan – map out in detail how you will move from A to B, including bridging any skills gaps.
Build a network –contacts are key to successful career change.
Sarah acknowledges that while some students are intent on changing direction from the outset, others discover new possibilities during their course. She believes research and networking are key. "Seek advice from mentors, career counsellors, colleagues and friends who know you well," she says. "Leverage contact networks and join professional associations. Communicate and use your strengths and build on your weaknesses."
Polly Parker, UQ Business School MBA Program Director from 2006 to 2012, is an expert on careers and the developer of the Intelligent Career Card Sort®, a tool used by career consultants worldwide.
She says: "I would advise a thorough self-reflection on what capabilities and interests currently exist in the work environment and then scoping a range of possibilities. This includes canvassing a broad selection of people for feedback and also to see what is available. "Most positions post MBA come from word of mouth so a comprehensive network is a distinct advantage. This needs to be built before it is required."
Some experts point out that career change is becoming more common in today's business environment. John Lees, author of 'How to Get a Job You'll Love' says: "Very few people now have a 'job for life'. Our parents' generation enjoyed high job security in return for company loyalty, but today workers have to take responsibility for their own career development. "Only you can manage your career. The process is about positive goal setting, and about changing the way you think about your experience, and your career as a whole." He believes that people spend too little time career planning and shy away from the important question, 'what do I want to do in the next 10 years?'
"If we take that question seriously, then usually it means some kind of change, and change is a threat. The important thing about career change is that you don't just need job hunting strategies, but ways of dealing with change itself."
Nic Paton, author of The Complete Career Makeover, says career change is not as complicated as it's often made out. He offers straightforward advice: "Have a plan. Think about yourself and what you want to do, what are the gaps in your CV in terms of qualifications and skills, and work out how you are going to fill those gaps. Then work out what comes next – a business, a job, work experience to get a job… Ultimately you need to keep in mind why you are doing it. "See it as a journey – you might end up in a completely different destination from where you were going to go towards. Hopefully where you end up is going to be much better than where you started."
Contact the Careers and Recruitment Centre for any advice or help careers@bel.uq.edu.au