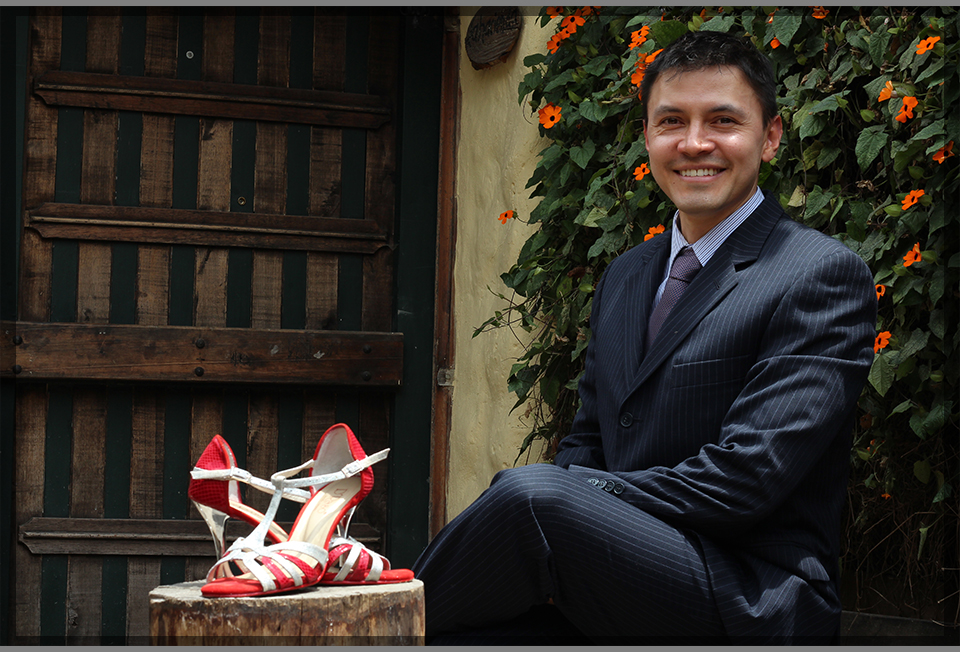 Carlos had great passion for Process Safety and Energy Efficiency projects in the chemical industry. Following a career in different countries, he is now pursuing further professional development in various industries.
Where are you working now?  Describe your current role and what you do.
I set up my own consultancy, Camaco Consulting, specialising in Process Engineering where I provide services in risk and safety reviews of chemical processes. Although I'm specialized in pilot plants, I've been working in heavy industry where I had gained experience with world-scale chemical sites. This has given me the macro and micro perspective of large and small scale systems, which is extremely useful when helping clients with developments or improvement projects.
In addition, my partner and I run a retail business in Australia, Vibranto Shoes, importing custom-made shoes from South America. The business idea started from meeting a friend that manufactures shoes in Colombia, and my partner and my passion for dancing. We have worked together to build the business, she provided experience with website, e-commerce and design, while I provided knowledge in supply chain and administration of the business. We set up in Brisbane in partnership with a dance studio and now we are also online.
What is the best part of your job?
In the engineering side, I enjoy finding solutions to challenging problems, helping clients with professional and technical approaches as well as mentoring younger engineers.  Every challenge I have to tackle requires new learning and constant training, areas I enjoy a lot.
In retail, customer service and relationships are very critical. I have met very nice people in areas completely different than engineering and I have growth in social skills. I have been using a lot of concepts in marketing, which are applicable to engineering also, with this retail business.
What is the most challenging aspect of your role?
Conflict resolution and unforseen issues when meeting tight deadlines is the most challenging aspect of my role.  When multiple tasks are required to be accomplished in order to meet customer's expectations, the pressure is on. Dealing with defying moments has made me grow as a professional and as a person.
Can you give us a bit of an overview of your career journey?  How did you come about getting to where you are in your career today?
I started as a Production Engineer in a major fertilizer facility in the Caribbean, where after few years I stepped up the ladder to become chief of one of the most critical plants. In 2005 I moved to Australia to continue improving my English, originally just few months; however, I had an offer from The University of Sydney (AU) and Heatric (UK) to help them with the development of a highly efficient technology for hydrogen production. I loved the project and its future applications. I stayed with them for almost four years until the project was a success.
Then, I moved back to heavy industry in 2010 working for QNP, a large-scale chemical facility in Central Queensland. I managed few projects as Senior Chemical Process Engineer, until I made the decision to pursue an MBA with UQ Business School. I finished my studies in 2013 and decided to stay in Brisbane applying some of the concepts I learnt from the MBA into real life situations.
What is your proudest career achievement?
I have had many great achievements in the research area and have had satisfying projects accomplished in the industrial field. I feel proud of the risks I've taken during my career, especially changing countries, cultures and industries. Not everybody has the opportunity or the mental serenity to leave everything and start again. I think that willingly getting out of my comfort zone has enriched my personal and professional life.
How does the future look for you in your current role/industry?
My industry is passing through a descending moment in Australia with many industries leaving production offshore. I think part of the problem is a lack of adaptation to world changes not only from government but also from some industries. As I have been up to new endeavours, I am moving to emergent economies where I hope to apply the knowledge and experience I had acquired in Australia. In these economies, there are many developments where professionals with my experience are valued and I would like to enrich my experience by being immersed into a different culture.
What mentor or inspirational figure has guided or influenced your career/life?
Family have definitely guided and influenced my career and life. My parents and some close friends I've been lucky enough to be surrounded with have taught me dedication, perseverance, honesty and great ethics not only in the professional aspect but also in life. Living overseas, far from family, teaches you that choosing compatible friends makes life more enjoyable.
What is your motto in life that you try and live by?
Positive attitude without being unrealistic has been my way to stay focused. As we spend more time at work than at home, I feel motivated to work on projects where I can work with a good team, where professional development and learning are critical. If you don't enjoy what you do, instead of complaining about it, improve it; otherwise move on and let others to take that opportunity.
I am a positive and a happy person in general, and I like to surround myself with positive relationships and learn from unfortunate situations to help others, not by 'giving them the fish', but by 'teaching them to fish'.
Why did you decide to do an MBA?
I needed a deeper understanding of different business aspects besides the technical area I had been specializing in. In addition, I felt the need to experiment with business set-ups in areas outside of engineering, understanding more about supply chain and negotiation; however, I did not want to do it without any knowledge and connections.
I think the MBA gave me great insights into what I feel comfortable doing, my passions, my strengths and the areas where I can delegate.  I also met great cohorts from variety of industries and backgrounds.
Want to have the spotlight in the next Alumni e-news? We'd love to hear what you've been up to since graduating from UQ Business School. Share your story with us.