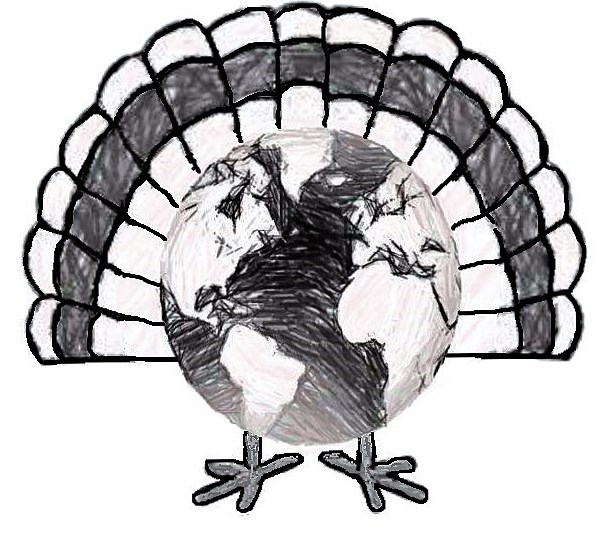 Culture Turkey, a social enterprise that helps business and leisure travellers avoid dangerous incidents and disrespectful behaviour abroad, has recently launched with the help of UQ Business School Master of Business graduate Sarah Eschner.

Co-founder Sarah began researching what cultural information was available to travellers after seeing violent attacks on tourists appear in the news as a result of cultural misunderstandings.

After finding that most cultural information was lengthy and difficult to sift through, Sarah decided to develop a guide for cultural-related behavioural information.

"Through a fun, social, and creative platform Culture Turkey encourages a higher level of understanding and appreciation of different cultures worldwide, and empowers travellers with information so they may engage in safe behaviour while building meaningful connections with local places, customs, businesses, and people," she said.

Culture Turkey was designed to be as precise as possible so that travellers can quickly check the website and easily understand how to be respectful and safe in a new culture.

The website includes interactions on transport, key phrases to learn, conversational expectations, hygiene norms, dress or attire, proper greetings, cultural dimensions, unique laws, and more.

UQ Business School strategy experts Associate Professor Martie-Louise Verreynne, Senior Lecturer Lance Newey, and Associate Professor Damian Hine, all played a vital role in the developmental stages of Culture Turkey by providing teaching and guidance.
"Working with UQ Business School academics was particularly beneficial because I already had an entrepreneurial idea in place when I took their courses. I was able to research and test my idea in course assessments because they were conducive to students with innovative ideas.
"By the end of my degree, I had developed sound business skills, gained experience, and created polished business documents that have all progressed Culture Turkey since its initiation," Sarah said.

Associate Professor in Strategy Damian Hine assisted in the development of Culture Turkey by teaching how to protect different aspects of the venture in terms of intellectual property, and strategies for testing the financial viability of an idea.

"Many of the most successful businesses in the world were born out of finding solutions to real world problems individuals faced. What Sarah has done is experience a real world problem and found a solution.

"Culture Turkey will be invaluable to both business and leisure travellers – smoothing their travels by increasing their awareness of cultural issues they need to be mindful of in each of the countries they visit," he said.
----------------------------------------------------------------------------------------------------------------------------

Culture Turkey aims to become a primary facilitator of worldwide social unification, and a reliable source of cultural facts, observations, and norms.

Students and alumni, especially those with an international or extensive travel background, are encouraged to sign up and get involved with this exciting new venture.