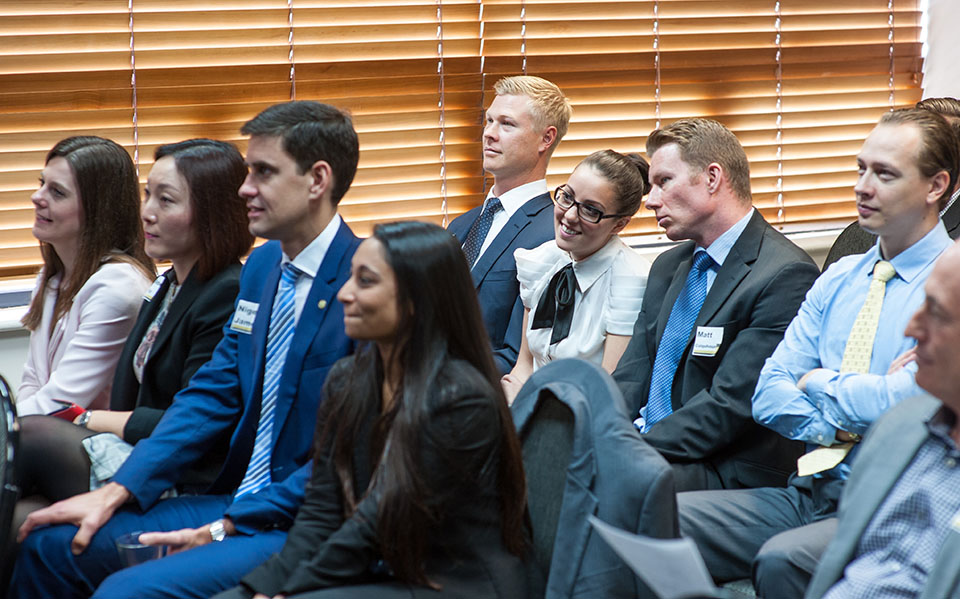 For the fourth consecutive year, The Economist has ranked The University of Queensland Business School's Master of Business Administration Program number one in the Asia-Pacific region.
Internationally, UQ Business School retained the number 16 position, once again identifying it as the leading MBA provider outside Europe and North America.
The Economist ranking assesses full-time study programs and is one of the most influential and authoritative globally.
UQ Business School Dean Professor Andrew Griffiths said it had been another outstanding year for the school's MBA program.
"This latest accolade cements our position on an international scale, as we continue to occupy a seat in the global top 20 alongside premier business schools such as Harvard, Wharton, INSEAD, and Booth," Professor Griffiths said.
"These acknowledgements are a testament to the relevance and quality of our MBA, and to the high calibre and commitment of our students and alumni, who play such an instrumental role in ensuring our program's ongoing success."
UQ Vice-Chancellor and President Professor Peter Høj said students were drawn to UQ's MBA from all over the globe, giving the program a particularly international flavour.
"These students then frequently move into high-level careers in global and national companies, and as alumni, they become a fantastic resource and connection for new MBA student cohorts as they arrive," Professor Høj said.
"And so the cycle of extremely well-educated, well-connected and highly satisfied UQ MBA graduates is perpetuated.
"I congratulate Andrew Griffiths and all at the Business School on their stellar performance in the MBA rankings again this year."
MBA Program Director Dr Sarah Kelly said the program's strong rankings performance was the result of much hard work.
"We are constantly innovating our program around our points of distinction, including applied learning opportunities, quality faculty, global perspective, and leveraging our particularly strong  alumni, industry and university partner networks," Dr Kelly said.
The Economist MBA ranking takes into consideration such measures as students' and alumni perceptions of their experiences through their MBA, and post-graduation outcomes.
Last month, the Australian Financial Review BOSS MBA survey ranked the UQ Business School MBA program number one in Australia for the second time in a row.
The AFR-BOSS survey is Australia's only independent national ranking of MBA programs.
Further information on The Economist's 2015 MBA rankings is here.
Media: UQ Business School Senior Marketing and Communications Coordinator Tanya White, t.white@business.uq.edu.au, +61 7 3346 3052.