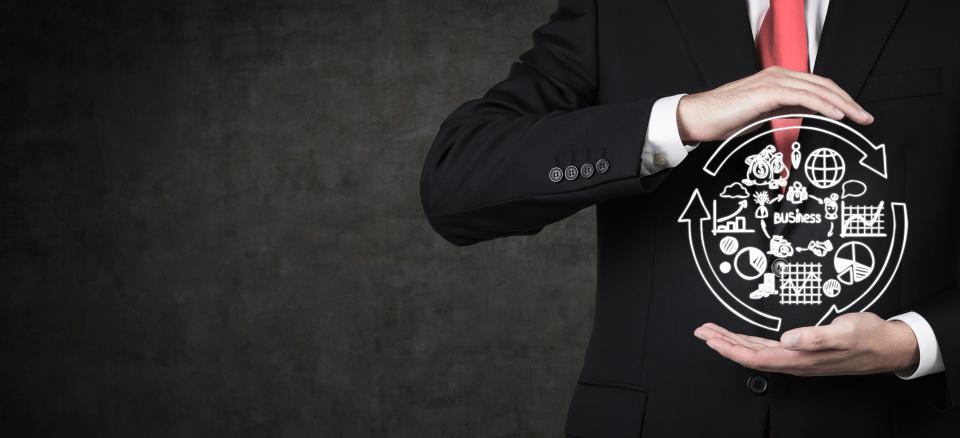 Bigger isn't always better - when it comes to choosing the right employer, small businesses can offer some surprising advantages.
Like most students in his year, Ryan Rumble wanted to work for a top company when he completed his civil engineering degree. When circumstances meant he had to accept a placement with a small firm at the end of his final year, he was initially disappointed.
To his surprise he liked it so much that when the owner offered him a job at the end of the three months, he agreed to stay on. Now Ryan is glad he did – for the five years he spent with Doval Constructions catapulted him ahead of all his university peers.
"In a small company you get a lot of experience," says Ryan. "For the first year I was a project engineer then the owners said they felt I was ready to run a project of my own. In big companies people spend two to three years as a project engineer. I was nervous but they convinced me I could do it.
"I ended up managing crews of 30 to 40 people and, while I'd looked after quality control from the start, I took on responsibility for health and safety, and finance too. None of the others I studied with had the chance to gain so much experience."
So why do so many students dismiss the opportunities that small firms can offer?
Libby Marshall, Director of UQ Business School's MBA Career Resource Centre, says graduates often assume bigger is better in terms of career progression. "Small firms and large companies offer different environments and each has pros and cons. It's useful for job seekers to understand these and decide which option may be most appropriate. However, it's best not to rule anything out entirely, but judge each opportunity on its merits."
Here are five benefits of working for small firms:
Broaden your experience
As smaller companies have fewer people in specialist roles, staff generally have to deal with all the different aspects of the job and any related functions. While this might not suit those looking to specialise in one niche area, it certainly helps to develop a broader skillset and makes the work more interesting.
Similarly, they offer the opportunity to work across multiple disciplines, developing your ability to be flexible. You may discover hidden talents – such as sales or finance – and seeing how the different departments all fit together will give you a better understanding of how the business operates. Libby Marshall adds: "Often in large businesses you are employed for a specific purpose and to do a specific job, whereas in smaller firms you can find yourself working on projects across multiple disciplines as they often have to demonstrate agility to clients. It can be an exciting time where you have the chance to work on projects you may not have otherwise been exposed to and develop capabilities and experiences that enhance your career development."
Build relationships
In big firms people may find themselves in a 'silo', interacting mainly with those in their own department and at their own level. By contrast, in a small firm you will get to know everyone from the receptionist to the CEO. It feels more 'real' and, provided you get along with the others, it can be more rewarding. Studies have found that employees in small firms have more job satisfaction.
"I was never a number in the company, I got to know my supervisors and the company owners," says Ryan. "If I had an issue I could ring my boss and their bosses. The support network in a small firm is massive compared to a large company where I would be just another on-site engineer."
Shine in the workplace
Instead of being a small fish in a big pond, in a small firm it is much easier to stand out. People take more notice of you and your achievements. Even a small success can be a big deal in a small business and if you are a good operator, you can quickly build a reputation – but equally, if you make a mistake everyone is likely to know about it!
Make a real impact
Because small firms are less structured and more flexible, there is more opportunity to show initiative and even shape the future of the business. People will listen more to your opinions and there is more chance of putting your ideas into practice - unlike large corporates, where decision making is slow and the strategy may be set in stone.
Individuals can make a big impact too. By finding opportunities to increase sales, target new markets or improve efficiency, you can make a real contribution to its success and, in doing so, help to take control of your own career.
Fast track your career
People in small firms take on more responsibility and tend to rise up the ladder faster. While there may be no formal career progression, and the titles will be less fancy, good employees tend to get noticed and promoted more quickly. The real problem is that ultimately there is a limit to the opportunities a small firm can offer and those who rise up rapidly can quickly hit a ceiling, as Ryan Rumble found.
His achievements at Doval Constructions gave Ryan a desire to develop his skills further. He left his job and is now enrolled in the UQ Business School MBA program and considering his next career move. "In a small firm you get to learn what you are good at," he says, "I learned I was good with finance and with people. It made me think I could take the next step. My next role may even be outside of construction - perhaps in technology or finance."