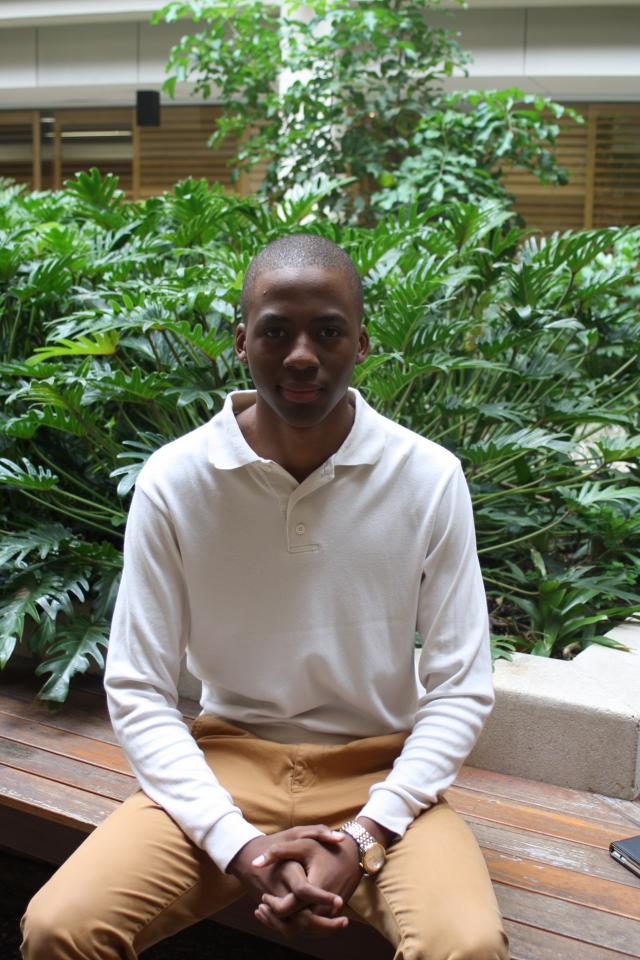 The University of Queensland will host a celebration of all-things African in April, thanks to the extraordinary work of an entrepreneurial business management student.
Nkosana Mafico, 21, moved to Brisbane from Zimbabwe as an eight-year-old. He has already co-founded two technology businesses and CYALA – The Council for Young Africans Living Abroad.
CYALA will bring together young Africans from around Australia at UQ's St Lucia campus for a three-day Love Being African Gathering, which will feature a range of high-profile speakers, discussions and workshops.
Mr Mafico said he hoped to instill confidence and pride within young Africans, while raising money for African development projects in education and economic empowerment.
"We'll be exploring themes like passion, personal branding, the entrepreneurial mindset, leadership, pathways and goal setting," he said.
"Our aim is to equip young Africans with the knowledge, skills and resources they need to create change, achieve their goals, and provide a network of like-minded people for discussion, collaboration, support and opportunity sharing."
Mr Mafico founded CYALA in 2015 and is a strong advocate of Africapitalism – an economic philosophy that calls for long-term investments in Africa that create both economic prosperity and social wealth.
CYALA has operations in Brisbane, Sydney, Melbourne and Perth, and has hosted ten events that have brought together more than 250 young Africans, appointed 20 African university student volunteers and raised $1500 for a South Sudanese refugee to attend the United Nations Youth Summit in New York.
"I remember watching BBC News in June 2015 and seeing the negative portrayal of the African continent in the wake of the Ebola crisis in Western Africa," Mr Mafico said.
"Frustrated, I started to think how I could change this negative perception. I also wondered how young Africans like me could drive change within Africa from abroad.
"From these thoughts grew CYALA – an organisation that develops young Africans living abroad into borderless thinkers and future leaders, through events, conferences and advancement opportunities."
Mr Mafico is combining his work in African development with honours studies and has chosen to focus his thesis on social entrepreneurship in the African context.
He hopes to grow CYALA internationally to the US, Asia, Europe and Latin America.
The Love Being African Gathering will be held at UQ's St Lucia campus from 1 - 3 April.
For more information about tickets, speakers and the program for the conference visit: http://www.lovebeingafrican.com/ or email cyala.net@gmail.com.
To find out more about Nkosana Mafico's background visit https://au.linkedin.com/in/nkosanahmafico